Popsicle Pop-up makes for happy Arlington residents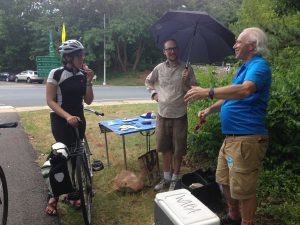 With the temperature rising and the humidity, well…being humid, it was certainly harder to leave the AC and get outside in June.  For their monthly block party, the Arlington PAL Ambassadors decided to provide a little motivation and encouragement to trail users with some delicious frozen treats!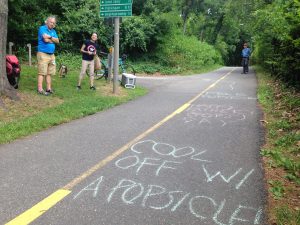 The PAL Popsicle Pop-up took place where the Custis Trail meets North Quincy Street near Washington-Lee High School in Ballston.  It was also Father's' Day, which meant a lot of families spending time outside with their kids! It was great seeing how happy people were to stumble upon our party, especially with the heat in the high 80's that day.  Some folks followed our chalk signage on the trail, while some PALs made it a point to stop by while on their Sunday adventure.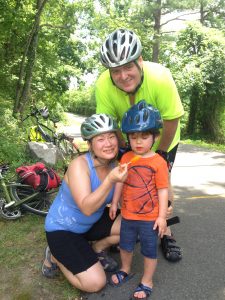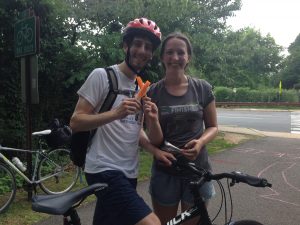 The bike lanes on Quincy St serve as great connectors to not only the Custis Trail, but to Washington-Lee High School, downtown Ballston and several other Arlington connections, as well.  Quincy has been a central piece of the
Bike Friendly Ballston campaign
, which we hope to continue improving to enhance safety and comfort getting around town.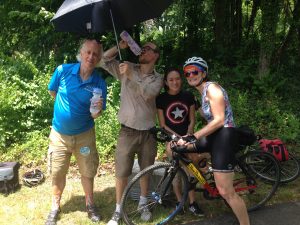 With more and more people, including families, getting out on the trails in the summer months, it's never a bad idea to remind cyclists and walkers to be predictable, alert and lawful!  It was a lovely afternoon connecting with friends and neighbors, as well as meeting some new PALs.
Want to become an Arlington PAL Ambassador? 
Sign up