Support commuter benefits for bicyclists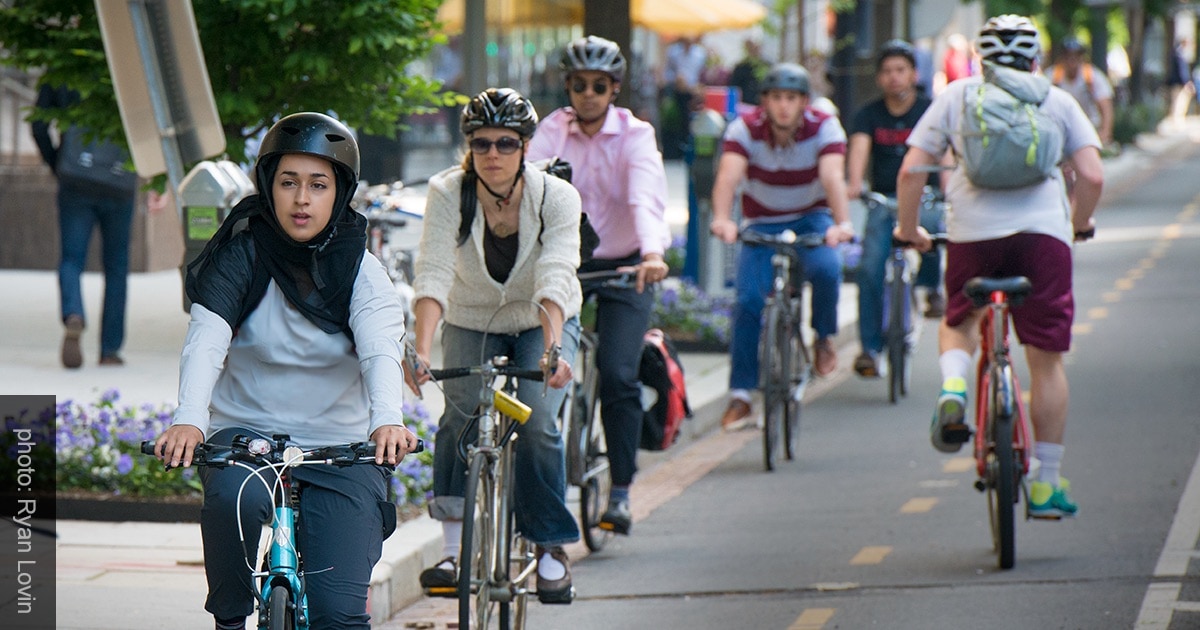 In DC, more than half of residents walk, bike, or take transit to work. But our commuter benefits don't match up. Right now, when an employer offers a commuter subsidy benefit, it might only be for driving and parking.
A new bill in the DC Council for flexible commuter benefits would change that. Instead of only a parking benefit, flexible commuter benefits give employees the choice to use the parking benefit or take the cash equivalent of a parking benefit to get to work another way, whether that's transit, walking, or by bicycle.
Transportation Benefits Equity Amendment Act
, introduced in March by Councilmember Charles Allen, will build upon the existing 
commuter benefits law
 in DC by providing employees more choice and flexibility in their commute. Under the bill, employers who
already provide
a parking benefit* will be required to
also
offer the following:
Employer-paid transit benefit. If the transit benefit is less than the value of the parking benefit, then the employee receives the balance in taxable cash up to the value of the parking benefit.
Employer-paid, tax-free bicycle commuting benefit up to the federally allowable $20/month expense reimbursement, plus taxable cash up to the value of the parking benefit.
Taxable cash for employees walking to work, equal to the value of the parking benefit.
If an employee prefers the parking benefit offered by their employer, they can keep it. This bill has the potential to create a national model for promoting sustainable commuter benefits.
fact sheet
and list of
FAQ
prepared by the Coalition for Smarter Growth.
*This bill would not require all employers to provide a commuter benefit. Rather, if an employer voluntarily provides a parking benefit, this bill would require them to also provide an equivalent benefit to employees who walk/bike or take transit.