Celebrate Silver Spring's First Protected Bike Lane on Oct 14!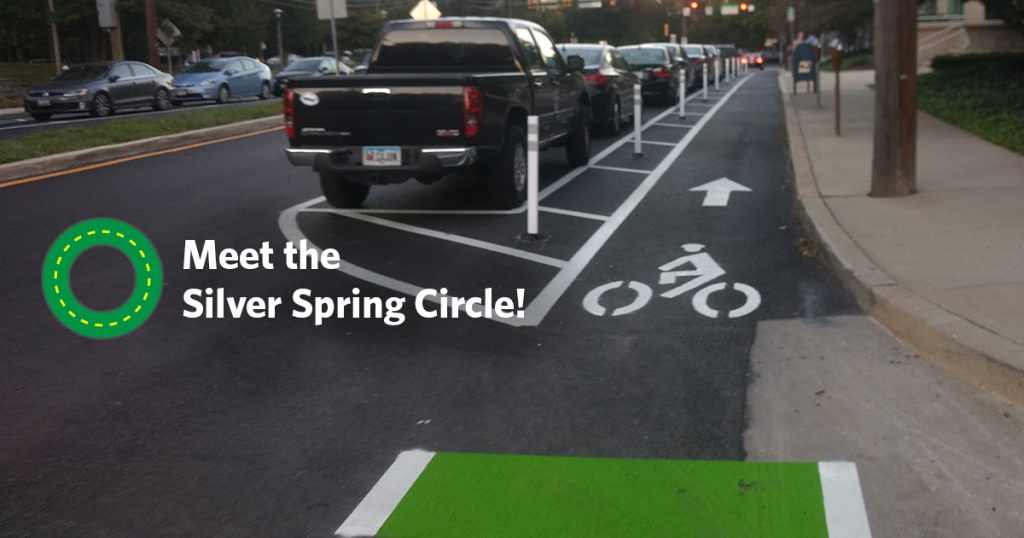 Downtown Silver Spring is taking a huge step towards being a bikeable, walkable and livable community! Over the past few months, crews have been piecing together downtown Silver Spring's very first
protected bike lane on Spring and Cedar St
. Over the past three weeks, the project has been taking shape, with new lane striping, green paint, and flex-posts appearing every day along the 0.8 mile corridor. Well, It's just about complete, and it's time to celebrate.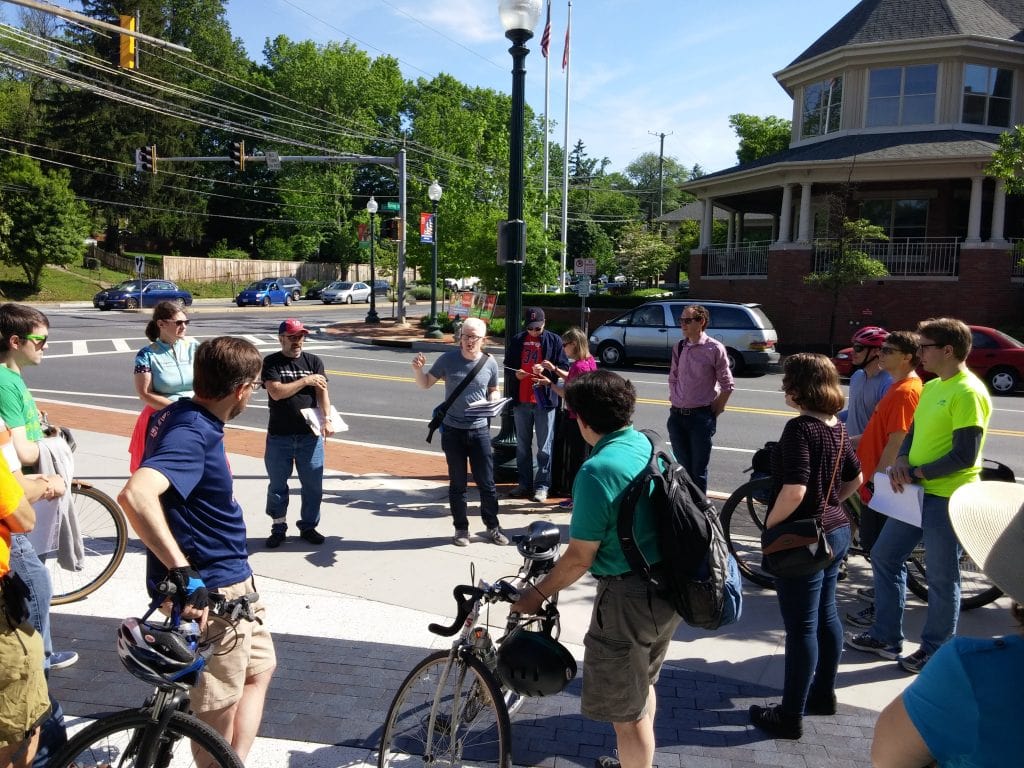 On October 14, we are throwing a party to celebrate the first of many protected bike lanes around and through the downtown, promising low-stress, convenient, and safe trips by bike. Join the Washington Area Bicyclist Association, neighbors, community advocates, County Councilmembers and staff to celebrate and take the inaugural ride on these new bike lanes! Starting at 10am come over to Woodside Urban Park for a festive celebration with activities for the whole family. Then, help us thank county leaders and staff who are leading the charge for more bikeable and walkable communities as we cut the ribbon on the first major piece of the Silver Spring Circle. Once the ribbon is cut, join us on a community bike ride down Spring St to see and feel what low-stress urban biking is all about. The route will be a kid-friendly loop around downtown with an easy stop at the farmers market before returning to the start. Activities include kid-friendly bike ride, design your own bike lane, playground, face painter, Bike Master Plan team, Montgomery County Commuter Services, and tons of conversation about fun and low-stress biking in Silver Spring and beyond. We hope you'll join us to celebrate this first big step for the
Silver Spring Circle
!