Tips for Being a PAL this Halloween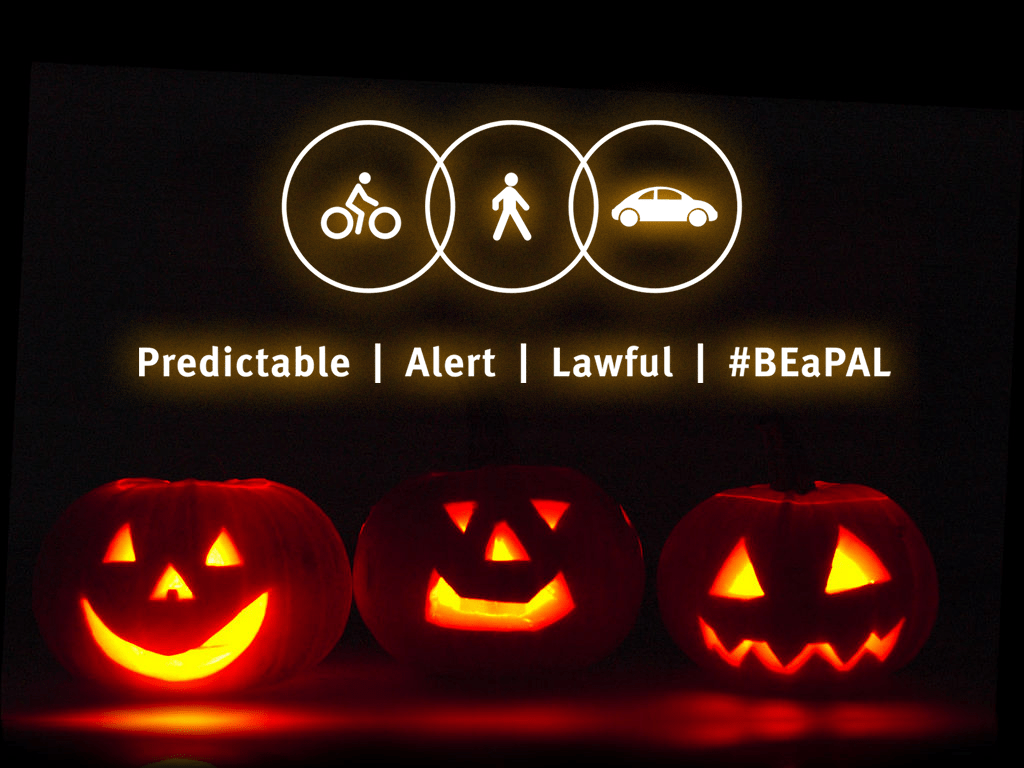 Happy PAL-oween from your friendly neighborhood
Arlington PAL (Predictable, Alert, Lawful) Ambassadors!
On October 31st, we'll be out on N. Jackson Street near Virginia Square among trick-or-treaters to help everyone have fun and walk, bike, or drive safely during their night of spooky fun.
Drive and bike SLOWLY through your neighborhood and be extra aware of pedestrians.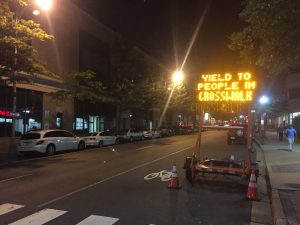 Kids can be unpredictable humans, especially when they're surrounded by the excitement of tricks and treats. There will be many more people of all ages walking around on Halloween than your typical weekday evening, so be sure to take extra care. Worst thing that can happen is that you're delayed by an adorable parade of minions and goblins crossing the street. If you're on your bike, make sure to let people walking and trick or treating know you're around by calling your passes, ringing a bell or wishing them a Happy Halloween!
Walkers and bikers: lighten up!
While the onus is on drivers to take care around more vulnerable road users, like people walking, biking and trick or treating, there are things you can do to improve your visibility at night. Reflective accents can be added to costumes to help you be seen. Carrying glow sticks or flashlights can be helpful as they not only help others see you, but help you see in the dark as well. For bicyclists, Arlington County requires that bicycles ridden at night have one white light at the front and a red reflector at the rear. A blinking red rear light and bonus reflective goodies, like vests or small stickers, can be even more helpful.
Luckily, the PAL Ambassadors will be there handing out bike lights, reflective vests and fun goodies that night to help keep your Halloween lit!
Everyone: be lawful at intersections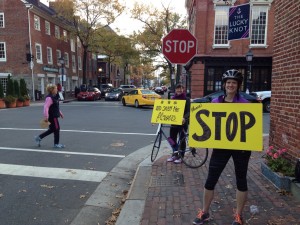 This goes for everyone! When walkers wait for the crosswalk signal, bikers stop at the stop sign or light and drivers always yield to pedestrians, we all get to the most important part of the night with less stress: Getting home to devour all of the candy!