What Makes a Trail Great?
What is it that makes a bike trail great? Is it a dreamy, smooth surface? A car-free ride? Is it the lovely scenery that makes you feel as though you were a million miles from the city? Is it the chance to go places you'd normally pass by? Together, we're going to find out.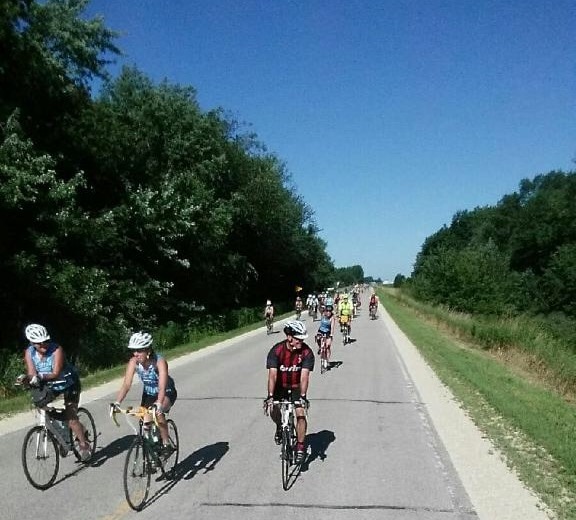 In October:
On Oct. 28, you're invited
to join Women & Bicycles and the Trail Rangers to explore two of DC's trails: the Suitland Parkway Trail and the Anacostia River Trail.  We'll start out exploring a trail that could stand some improvements, and wind up on one of the area's best-designed multi-use trails. You'll see how architects planned for future climate change in a flood-area, and we'll point out connections to lesser-trafficked parks like the Kenilworth Aquatic Gardens. The ride will conclude at the terminus of the Anacostia River trail with plenty of time for you to explore on your own, or easily connect to the Metro or other parts of the trail system.
In November:
-On Nov. 16, Women & Bicycles will be at the Trails Summit!
More details available soon here
. –
On Nov. 11, come ride with us
and Mind the Gap! We'll drive you and your bike to Bowie, MD, and we will introduce you to the excellent Washington, Baltimore, and Annapolis trail (the WB&A). If you've never heard of it or ridden it, there's a good reason… because there's a gap! With the support of experienced ride marshals, we will lead you through the trail gap, and connect to the Marvin Gaye trail to DC. You'll come away from the ride ready to support the advocacy work of the Capital Trails Coalition as they work to close the trail gaps and connect communities, making riding better for everyone.  This no-drop ride is recommended for intermediate riders who are comfortable on roads with higher speeds.
In December:
You're invited to the celebrate the end of another incredible year with two incredible events: WABA's annual holiday party & the Hains Point 100! You can stay in the know about both of these events by signing up for the Women & Bicycles email list, just click the button below and fill in your info.
Looking to build your skills?
WABA's fall cycling classes still have open spaces. 
Sign up here for City Cycling and for Learn-to-Ride
, taught by our highly qualified teaching staff of League Cycling Instructors.
Want to make new friends and join in on the most fun rides in DC?
You won't want to miss WABA's fall Community Rides
. Erin Potter of Bike Arlington tells ghost stories of Arlington on the Spooky Secrets of Ballston (10/25) and Doug Smith of WABA scares you speedy on the Haunted Hills of Washington, DC (10/27).
S-s-s-s-sign up right here… if you dare!
 Community rides are open to all, but space is limited. We look forward to seeing you on the trails and roads this fall!