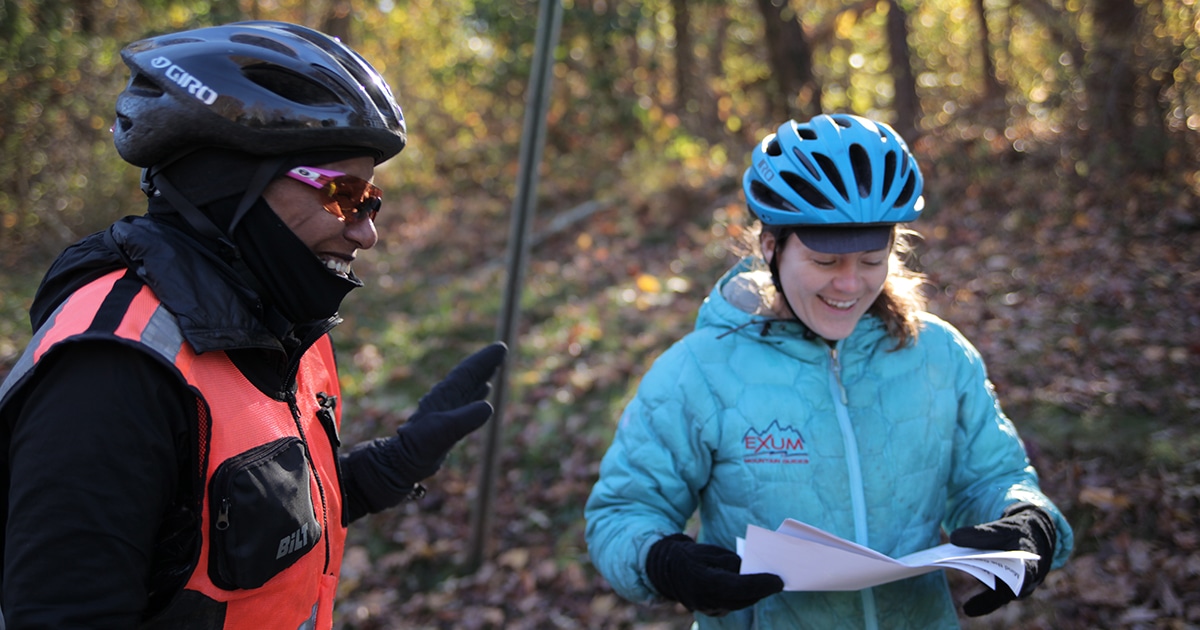 Nationwide, 28% of people who ride bikes identify as women. In DC, 42% of bike commuters identify as women.
Awesome. But we didn't flip those statistics around without your help.
Your support for WABA is building a more inclusive bicycling community, and your financial investment is getting more people on bikes. Thank you!
When WABA created the Women & Bicycles program in 2013, we knew that 3:1 gender ratio was a problem. We didn't know how we'd fund the work, but you stepped up and we made it happen.
Today, our Women & Bicycles program is 7,000 strong. We facilitate year-round rides, events, mentorship, and a lively space for online conversation. These physical and digital safe spaces eliminate barriers to entry to bicycling. And we know it works.
We hope you feel equally proud when you look around and see who's sharing your bike lane this evening—your investment in WABA made that possible.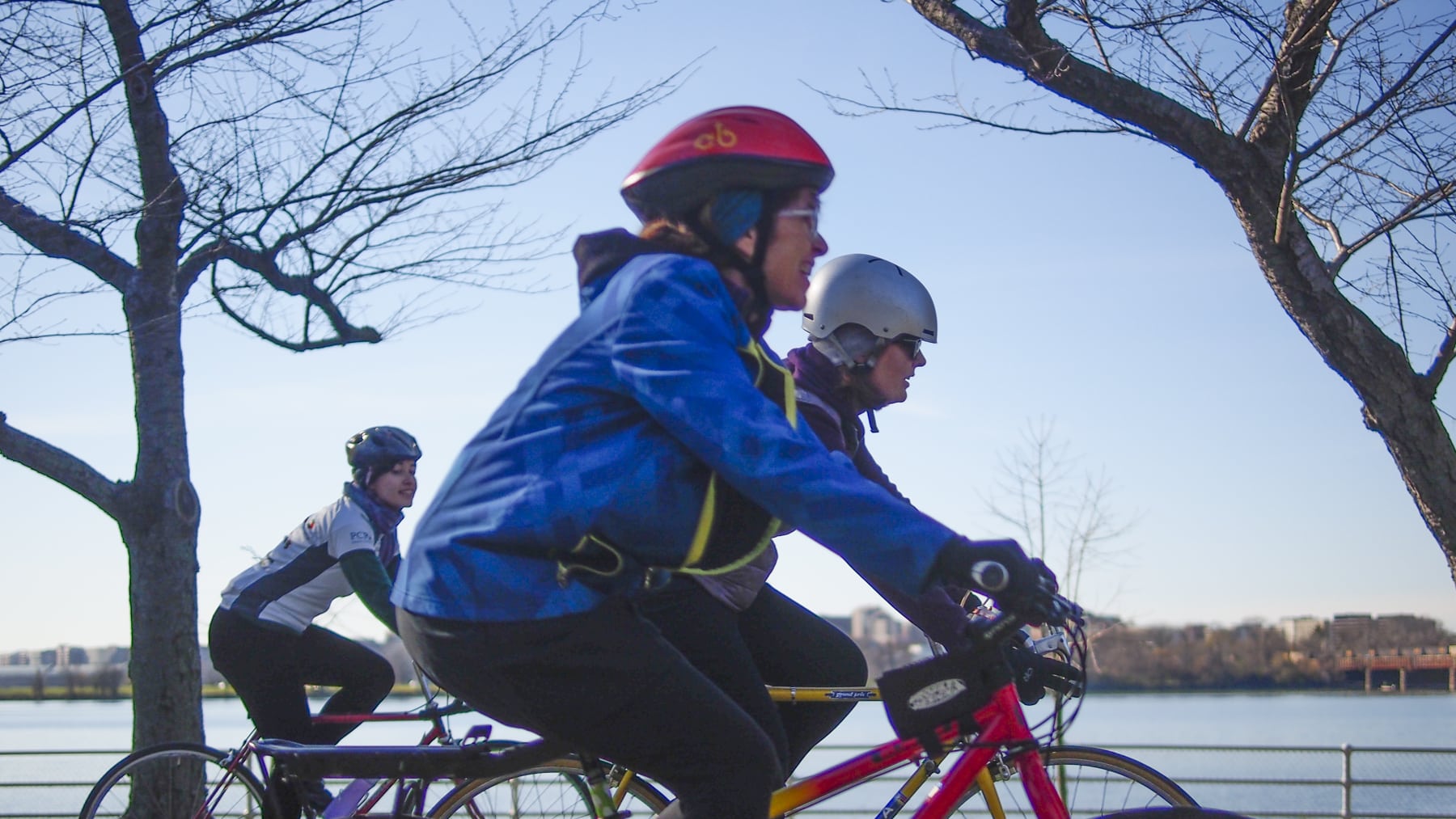 We know that women aren't the only underrepresented community in biking. With the right resources, we can break down more barriers to biking, and we need your help.
In 2018, WABA is excited to launch three community-based initiatives to garner support for safer streets in DC. Working closely with residents of three specific neighborhoods, we're going to dig deep on the issues that keep people from feeling safe and excited to get on a bike. Ensuring people have the trails and bike lanes they need to feel comfortable riding is critical, but we know from past experience that an inclusive community is essential, too. You can help us build those safer streets, neighborhood by neighborhood.