Meet a PAL Ambassador: Leeann
Throughout January, we've been asking bicyclists, walkers, and drivers alike to share their new year's resolutions to #BEaPAL.
Thanks @dasgeh for sharing your resolution! How about it, #bikedc? What are your #BEaPAL resolutions to be more predictable, alert, and lawful as you get around Arlington in 2018? https://t.co/sGKYoPjmbu

— ArlingtonPAL (@ArlingtonPAL) January 4, 2018
Are you thinking about how to improve your own transportation behavior to make our roads, trails, and sidewalks safer? Consider becoming an ambassador like our friend, Leeann.
What's it like to become a PAL Ambassador?
Meet Leeann Sinpatanasakul, whose amazing work and passion for her community make her a great PAL Ambassador.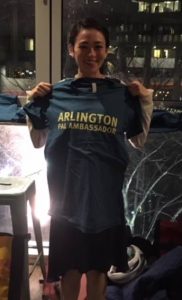 How did you get in involved as an Arlington PAL Ambassador? What do you like about being a part of this program?
I became involved in the PAL ambassador program after meeting the coordinator, Ashley Blue, at a community event where she was tabling. What got me interested was that it wasn't just for bicyclists—it was for drivers and pedestrians, too. I hope more residents will join our efforts and see PAL as something for more than just cyclists. After all, at some point we're all pedestrians when we travel. I like everything about the program! I like being involved and making a difference with our events, and I like that the program has encouraged me to be more civically engaged. It's because of the program that I've been involved in Arlington's Pedestrian Advisory Committee.
What does the PAL message mean to you? What do you think the program means to the community?
To me,
PAL
, which stands for "predictable, alert, lawful," means that we all have a role to play in making Arlington a safer, more enjoyable place to live. PAL tries to educate residents on how to be a safe driver, cyclist, or pedestrian. In the future, I hope that more members of the community will learn about the PAL message and take it to heart.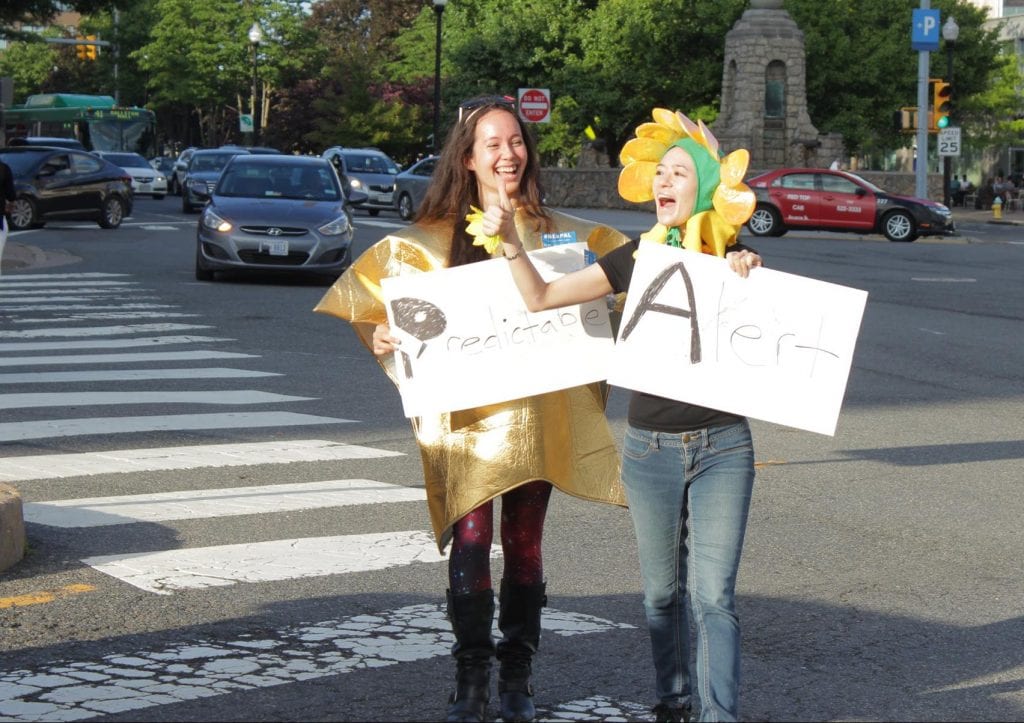 What are your PAL resolutions for 2018? How will you be a more Predictable, Alert, and Lawful road and sidewalk user?
My resolution for 2018 is to be kinder and more courteous to other bicyclists, pedestrians, and drivers. While driving, this means giving at least three feet of space between myself and a person cycling and slowing down when passing safely. While walking, this means being visible and predictable to drivers, especially at night with low visibility. We share Arlington's transportation infrastructure with our neighbors. It's important to remember to be courteous to them in the shared community space.
What's your #BEaPAL resolution for 2018?
Join our
Outreach Party
next week to share yours and collect ideas from the public! Can't make it to the party, don't worry. Share your resolutions with us in other ways:
---