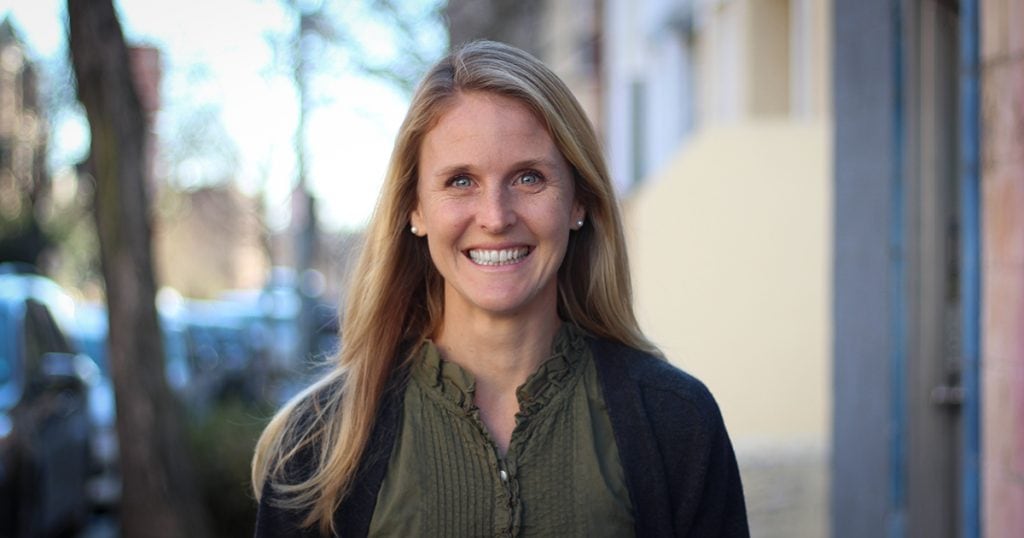 Hello everyone, I'm Hannah Neagle, one of the new Vision Zero Campaign Coordinators. I'm thrilled to join the WABA team and family!
While I have always enjoyed bicycling, I didn't fall in love with it until I joined the Peace Corps in 2008. My only means of transportation was a pink and silver Trek mountain bike, and I became a true bicycle commuter.
Back in the states I pursued a Master's degree in Sustainable Development in Washington, DC and commuted on our region's bikeways everyday. It has been exciting to see the transportation system evolve as protected bike lanes and trail connections spring-up.
I recently returned to D.C. from Hawaii where I worked with a bicycle organization on grassroots community outreach, pedestrian and bicycle safety education, and a Vision Zero campaign. I believe Vision Zero—the idea that traffic injuries and deaths are 100% preventable—links directly to equity, complete streets, and livable communities. I'm very much looking forward to collaborating with community members and partners to achieve our shared Vision Zero plans and goals.