Resolutions you'll keep (and that will make you feel good)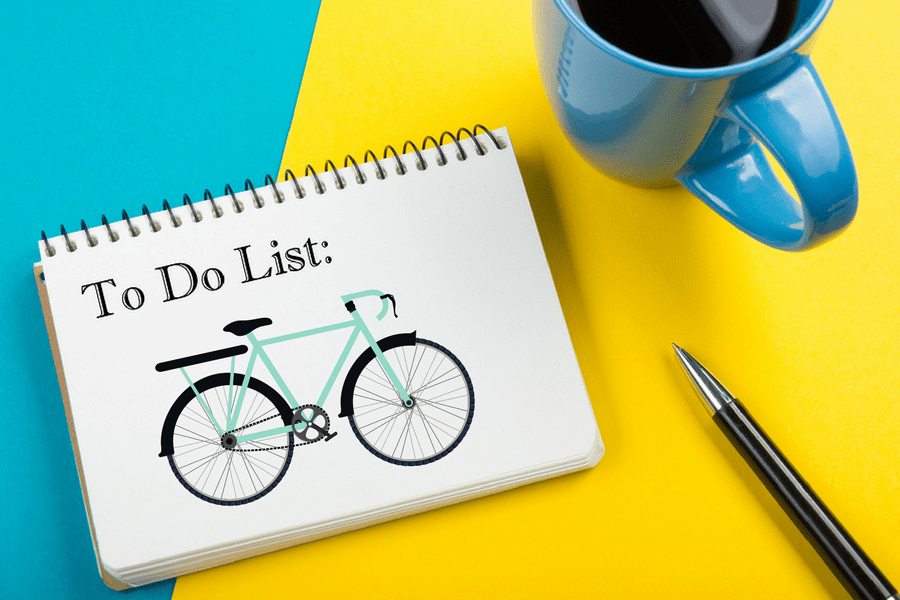 Do you make New Year's resolutions on January 1st and then forget about them by January 18th? You're not alone.
The University of Scranton
suggests that just 8% of people achieve their New year's Resolutions. Rather than lofty goals like "ride a century" or "win that segment of Strava," Here are a few resolutions that are easy to keep. You'll feel like a winner at the end of 2018 if you do just one of them!
Attend a City Cycling Class
If you are uncomfortable riding your bike on city streets, consider joining one of our City Cycling Classes. These classes are designed to help people who know how to ride feel more comfortable and confident on the road. Sign up
here
to be notified when the spring schedule is available.
Attend a Learn to Ride Class
If you don't know how to ride a bike, it's never too late to learn. (I learned to ride a bike when I was 25, while on a date!) Last season, WABA's instructors taught a 79-year-old, proving that nobody is too old to learn. Even better, the class is fun, and just three hours long. Don't put it off any longer, sign up
here
to be notified when the spring schedule is available.
Renew your WABA membership
WABA represents more than 5,500 people who see bicycling as a solution to the traffic, health and environmental challenges we face in our community. We depend on area bicyclists like you to continue our work making bicycling a healthy and more sustainable means of transportation and recreation. Your $35 membership gives you
member perks
to area bike shops, car2go, Zipcar and many more! And your membership also allows you to sign up for member only rides such as the
VASA ride
,
50 States Ride
and
Cider Ride
.
Join a Community Ride
These low key rides are a great way to get started riding comfortably and confidently on city streets. Our next community ride is January 27th-
Ride to the Rink
. We will be riding in Ward 7 to DC's only indoor ice rink, Ft. Dupont Ice Arena to celebrate National Ice Skating Month. We'd love to have you
join us
.
Learn to be an advocate in your community
Have you always wanted to know how to get a bike lane on your route to work? Or how to get a bike rack in front of your building? All of that requires advocacy. Come join us on how to be an advocate for bikey things in your neck of the woods. Learn how to be an advocate at the
next workshop
.
Ride a Trail
We have a lot of beautiful trails in the area. Take some time to ride on one of them today (or when it's nice out). Check out one of them below and post your pic on social media and tag @WABADC
Volunteer at a WABA event
Check out our volunteer hub and
Bike Ambassador Facebook page
to see what opportunities are available monthly and stop by our next
Volunteer Night on January 24th!
Become a monthly donor
to WABA's mission to make biking accessible and fun for our entire region. You can donate to WABA using
this link
.
Sign the Vision Zero Pledge
(you can do this one
right now.
It's that easy to do. Seriously,
take the pledge
now)
Take your family on a bike ride.
 Use one of the trails listed above or if you have children or know children who would be interested in biking, sign them up for
BikeCamp!
You don't need to do all of them (but that would be awesome), but these are easy resolutions to work into your year of biking. Go for a ride, get involved— make 2018 better for everyone on a bike and help WABA continue to do the work that matters most to you!