Crystal City BID takes Bike to Work Day to the next level
WABA's 
Business Members
 understand the importance of a community that bicycles. Their membership supports our advocacy, outreach, and education. Our business members are committed to a creating a healthy, more livable region and are adding their voice to a growing number of bicycle-friendly businesses supporting WABA. Today, meet Crystal City Business Improvement District.
Beyond Bike to Work Day, how can businesses encourage more people to enjoy their business by bike? Longtime WABA Business Member Crystal City Business Improvement District (BID) is a great place to look for
inspiration
. For the eighth consecutive year, the Crystal City BID is taking its Bike to Work Day celebration to the next level by challenging local bicyclists to commute all week long! Every morning from May 14th to May 18th, bicyclists are invited to stop by the Crystal City Bike to Work Week pit stop at the Stand in the Crystal City Water Park for snacks, coffee, and good old-fashioned encouragement. The stop will be open 7:00am to 9:00am, rain or shine. The first 125 riders who visit the pit stop all five days will be rewarded with a custom Crystal City Cycling jersey (see below). Special dispensation is provided to anyone who volunteers at other Bike to Work Day pit stops and cannot visit Crystal City. Earning the jersey puts riders into a coveted community of bicyclists and conquering the Bike to Work Week challenge is the only way to obtain it—it's not for sale. "Be prepared for frequent trail head nods and fellow cyclist chit chats when sporting the Crystal City jersey," said Robert Mandle, Chief Operating Officer for the Crystal City BID. "But our goal of building community amongst bicyclists extends well beyond the jersey with many friendships, partnerships, and love affairs with bicycling with roots in Crystal City." Interested in taking the challenge to commute by bike all week?
Register online
for the Crystal City Bike to Work Week pit stop and be sure to also sign up for the region-wide
Bike to Work Day
. For additional information, visit
www.crystalcity.org
.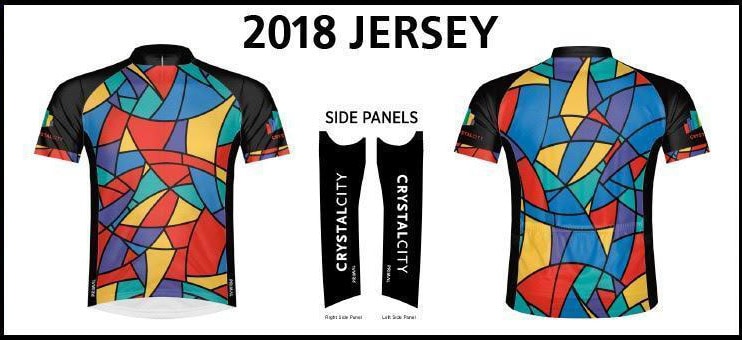 Do you own, work for, or patronize a business that is a good candidate for our 
business membership
? Help show your support for a bike-friendly region and WABA's advocacy and get all sorts of perks, including your very own blog post! 
Details here
.