Free bike wash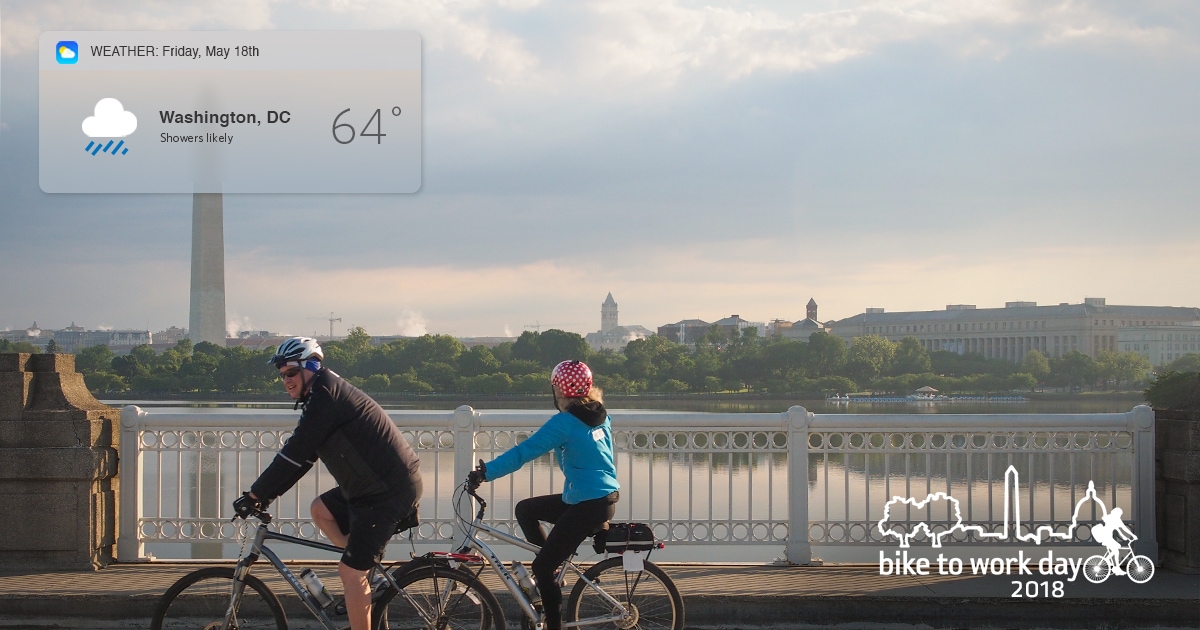 Well the good news is that Friday is looking like it won't be too hot. The less good news is that it will probably rain. But let's not let a little H
2
O dampen
the best commute of the year!
Pack a raincoat and 
don't miss Bike to Work Day 2018
! More pit stops, more bike lanes, more brightly colored t-shirts than ever before, and other great goodies.
renew your WABA membership
! (If you get a head start we won't be mad.) We want to celebrate you for choosing to ride. Whether you ride once a year or every day, stop by for a high five.
NOTE: If you're a regular bike commuter, and you are as excited as we are about making sure all the folks trying it out for the first time have a great experience, consider volunteering!
ALSO
: Alas, rain is not a particularly good way to wash your bike.