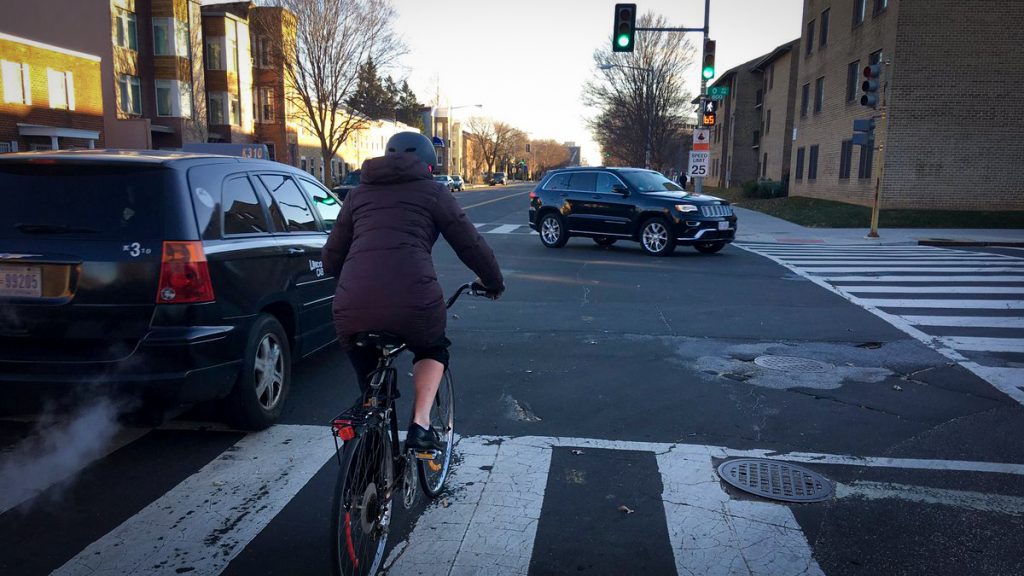 For more than three years, planners at the District Department of Transportation have been studying options for an Eastern Downtown protected bike lane to link Pennsylvania Ave to Florida Ave through Shaw. Through public meetings, stakeholder consultation, exhaustive reports and detailed design work, DDOT's leadership and staff have turned over every stone. All that's left is the decision on where it will go.
After a long wait, it looks like we may get a decision soon.
We need to be ready. So we are hosting an advocate training next week. Join WABA's advocacy team to untangle DC's transportation planning process, learn the tools of an effective bike advocate, and take a deep dive into the the Eastern Downtown project.
Better Bicycling Advocate Training
Thursday, August 2nd
6:00 pm – 8:30 pm
Shaw Neighborhood Library
1630 7th St NW, Washington, DC (map)
Sign Up
Questions about the training? Contact Garrett Hennigan at 202-518-0524 x210 or garrett.hennigan@waba.org