Volunteer with the Trail Ranger Team!
Want to explore and give back to the trails with an expert team? Join us on weekdays on the trails! Really like talking up trails? Join us on weekends doing outreach at festivals! The Trail Ranger team is looking for a few folks to join our volunteer cadre. Volunteer Trail Rangers allow the program to have greater impact, build trail support through experience and bring fresh ideas to our program. What you get: a chance to explore new trails, see behind the scenes of how our trails operate and help keep your community rolling and walking along our trails.
So what exactly are you proposing here?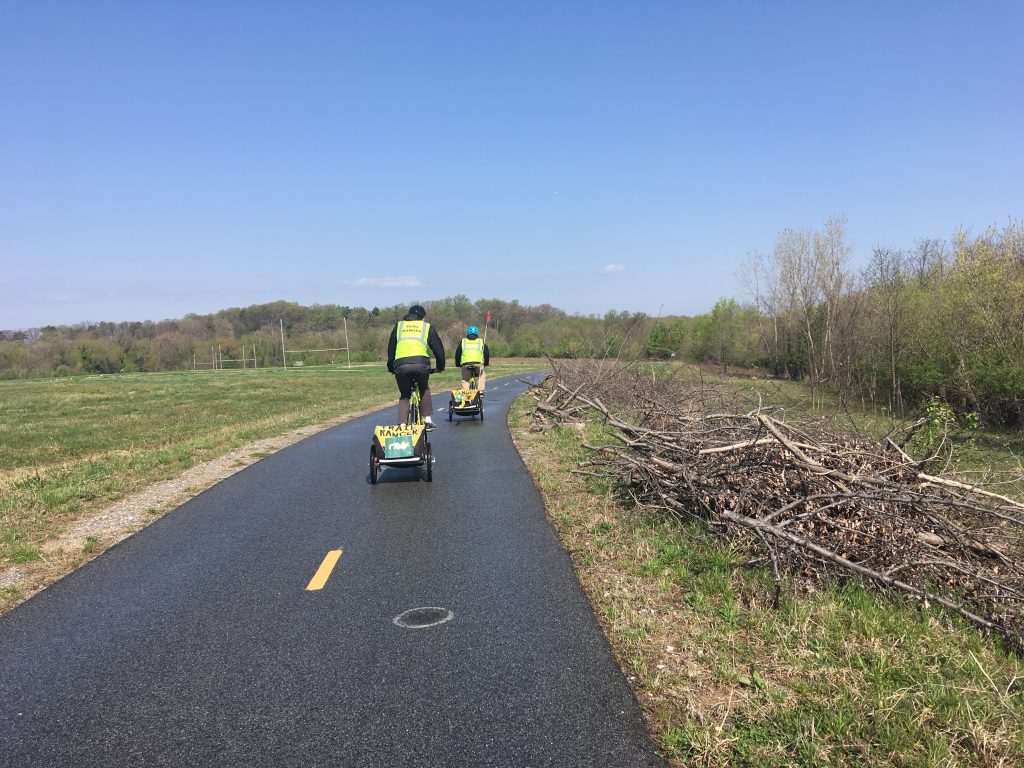 Trail Ranger volunteer shifts are mostly 4 hours long. Trail shifts meet at a Metro station close to the day's trail primarily during weekdays. The team meets you there with all the tools and supplies needed for the workday. You and the team ride to the trail and spend a few hours riding the trail, fixing or reporting maintenance issues and talking with trail users. You'll likely stop for a few snack and water breaks, and potentially join the team for lunch. The Trail Ranger team rides on Anacostia River Trail, Marvin Gaye Trail, Suitland Parkway Trail and Metropolitan Branch Trail. We bring all the work tools – we do ask that volunteers come with everything to keep themselves safe and rolling: a working bicycle and helmet, water bottles, snacks, sunscreen and work appropriate clothing. All shifts are coordinated via a signup form and sent to the volunteer group every two weeks.
But what about weekends?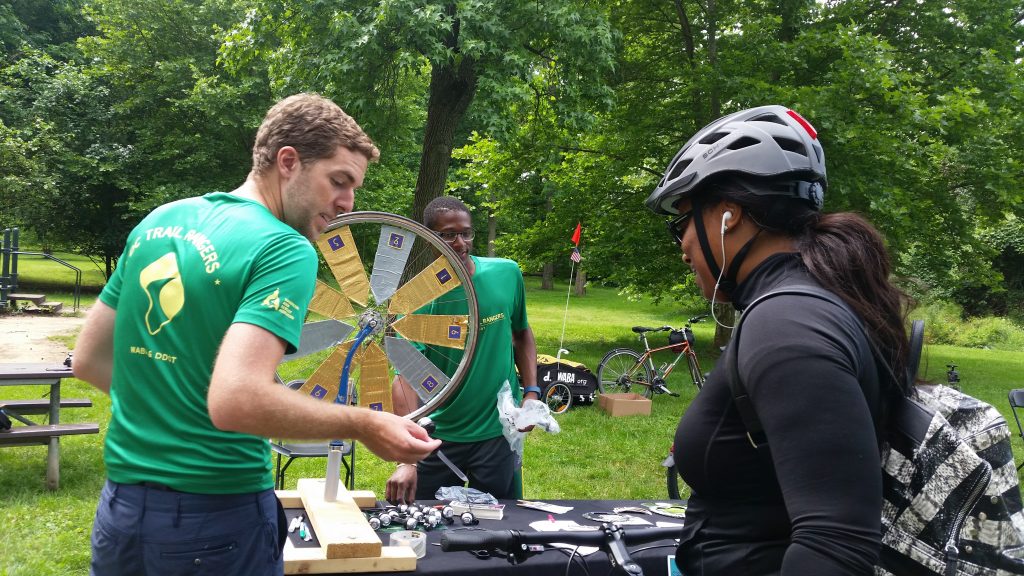 Most weekends the Trail Ranger team is hosting events or joining festivals to talk up our trails. Do you like talking to folks and spreading the love of bicycling and trails? Oh boy, do we have the role for you! We could always use a few more folks joining us at major festivals. All volunteer tabling is coordinated through the same process as shift volunteering.
So how do I join??
We require you attend a one hour training conference call to make sure that we're all on the same page about legal road riding, how to do outreach and how to be a Trail Ranger. Sign up
here.
Already been to a training call? Shifts are
here
.