It's the Membership Drive!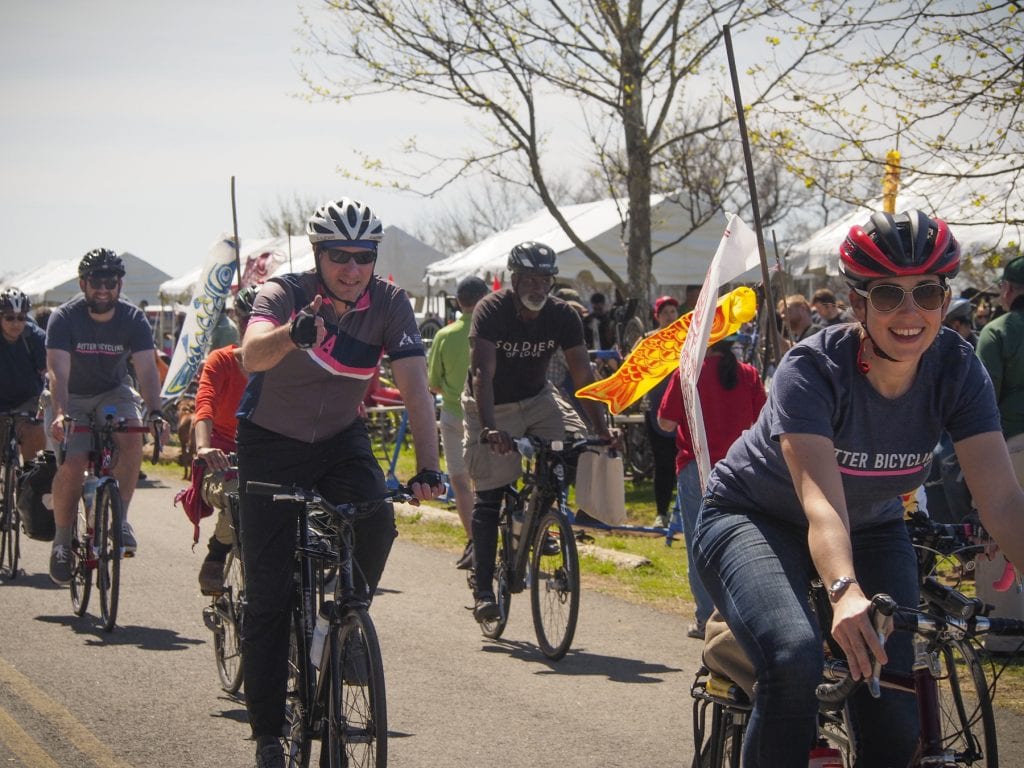 Who is ready to talk about WABA membership this week? We are!
Join our community of invested, enthusiastic people committed to making our region more bike-friendly and accessible.
Biking is a great way to be a part of your community.
What's your favorite part of biking in your neighborhood? Do you wave hello to the same people on your commute every day? How does biking affect your view of your community and the spaces you navigate every day?
Every day, we're working to make our shared spaces more friendly and more bikeable for everyone. But we can't do it without you!
For this week only, grab our Membership drive "I Bike Here" shirt when you join for two years!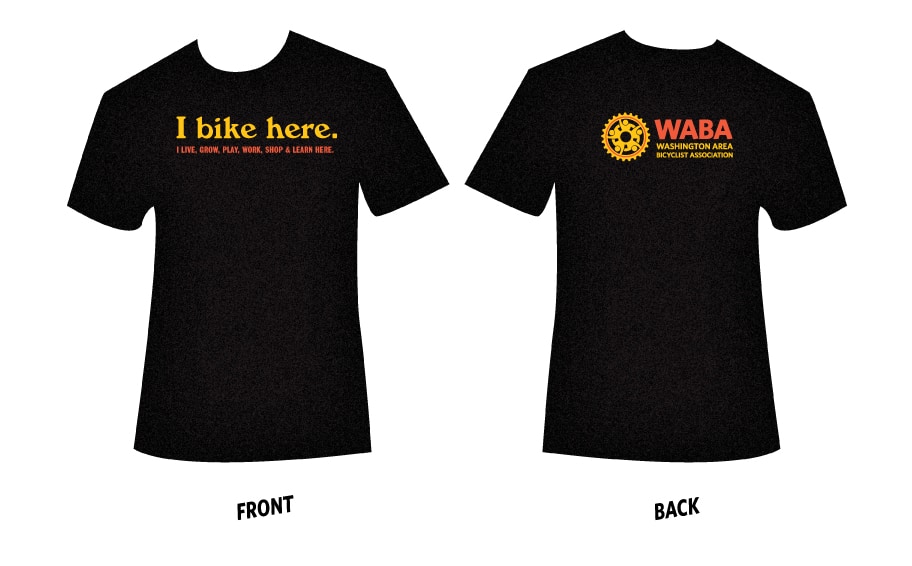 Come say hi this week!
Phone Bank for WABA
Join us for an evening – tonight! –  of calling fellow WABA members and supporters to get the word out about our the Membership Drive! We'll provide a script, refreshments, and good company.  Bring your phone and get ready to chat about WABA's work in the region. In exchange for two hours of calls, we'll give you a year's membership and the newest WABA t-shirt!
More details here.
WABA Open House
Visit the WABA office this Wednesday, October 17th from 5:30pm – 7:30pm to mingle with other members, get updates from WABA staff, and order your membership drive t-shirt! The informal open house will be a chance to connect with WABA leadership and enjoy snacks and drinks with fellow members working to make biking in our region better. Please RSVP
here
.