10K. Today. You and me. For WABA.
This is guest post from David, a WABA Member, who is offering to match your gifts to WABA today, up to $10,000!
Hi, I'm David. I'm writing to offer you the chance to double your donation to WABA, get more biking bang for your buck, and take my money to support better biking in Maryland, Virginia, and the District.
Today only, I'm matching your donation to WABA!
WABA is the leader we need to improve biking in our region, whether for pleasure or commuting. But WABA can only be here for us later if we are here for them now.
DONATE
I'm encouraging you to give by matching your donation because we need WABA. I don't always know what's going on in all our governments that affect our bike experience—but WABA does. That's what they do: keep track of all the bike-related issues and projects throughout the region. They know the issues, the government agencies, and the officials. WABA represents us so we have a voice at the table, even when we might not know there is a "table." And then they plug us in with petitions and action alerts and community meetings when our voices are most effective. How great is that?!
So, please, be like me. Don't see your donations to WABA as an expense, but as a contribution to your own biking pleasure and safety.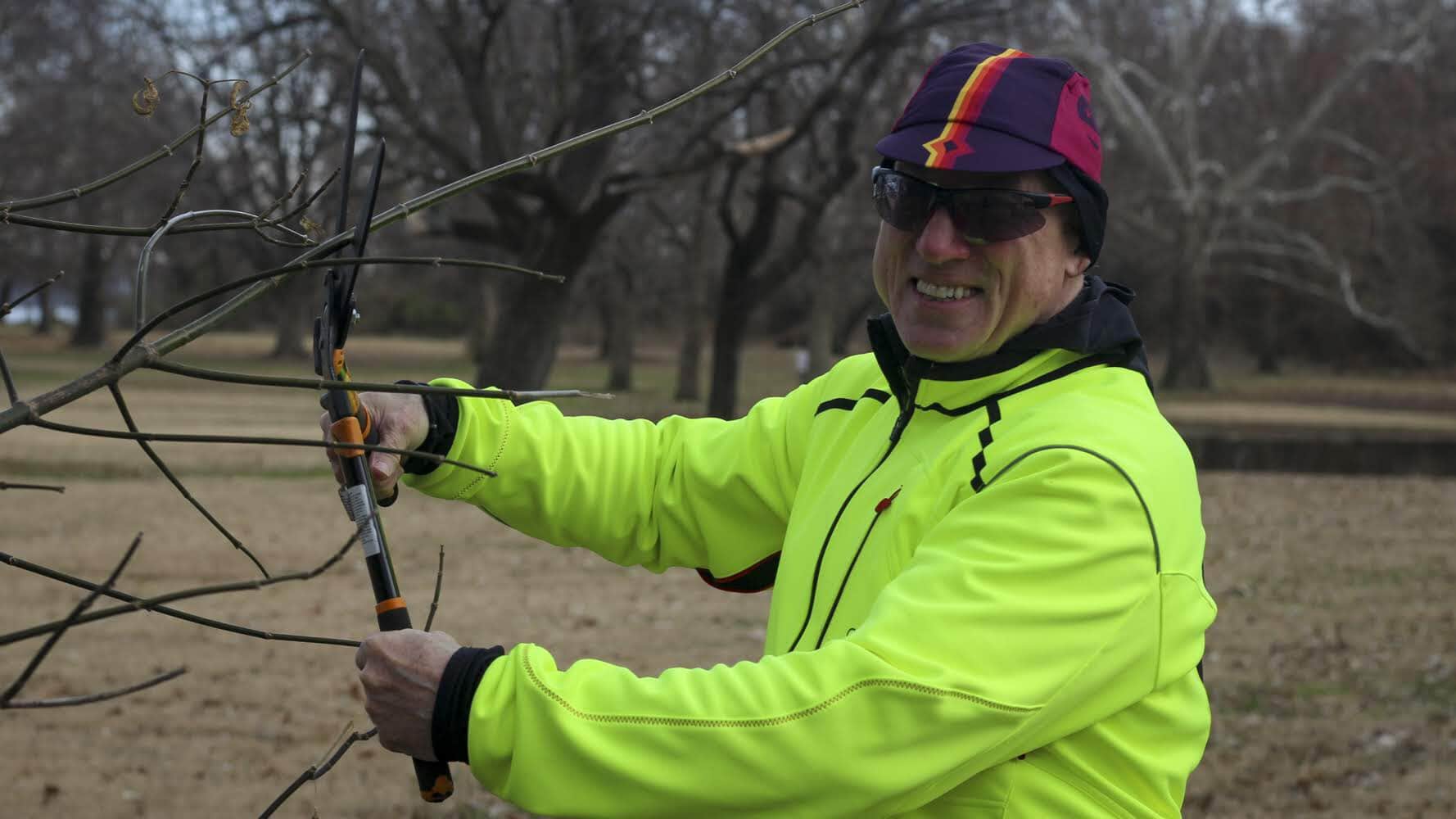 If you think I look familiar in the picture, you may have seen me volunteering on the Mount Vernon Trail trimming the foliage back. The trail is a special place for me: it's where I started biking as an adult. I remember my first anxious ride from Belle Haven marina to Mount Vernon Estate. In the beginning, I had to stop at the Mount Vernon food court for a cup of tea and blueberry muffin while I rested for the trip back. Over time, I developed the stamina so I didn't stop to rest but could ride right back to my car. Then I stopped driving to Belle Haven and rode my bike from home in Alexandria to Mount Vernon. Now, my bike is my primary mode of transportation. And because of that, I am acutely aware of the flaws in the area's biking infrastructure and the need for WABA's oversight and representation of our interests in every government project and decision affecting us.
Now, take my money and give generously. This is not the day to be stingy. If you've got it, give it. WABA needs us.
DONATE
And, remember: you're always only one ride away from a good mood. Bike on, —David