NOVA Parks considering a new e-assist bike policy
Do you ride an e-assist bike on a trail in Northern Virginia? Do you have thoughts about e-assist bikes on our paved paths?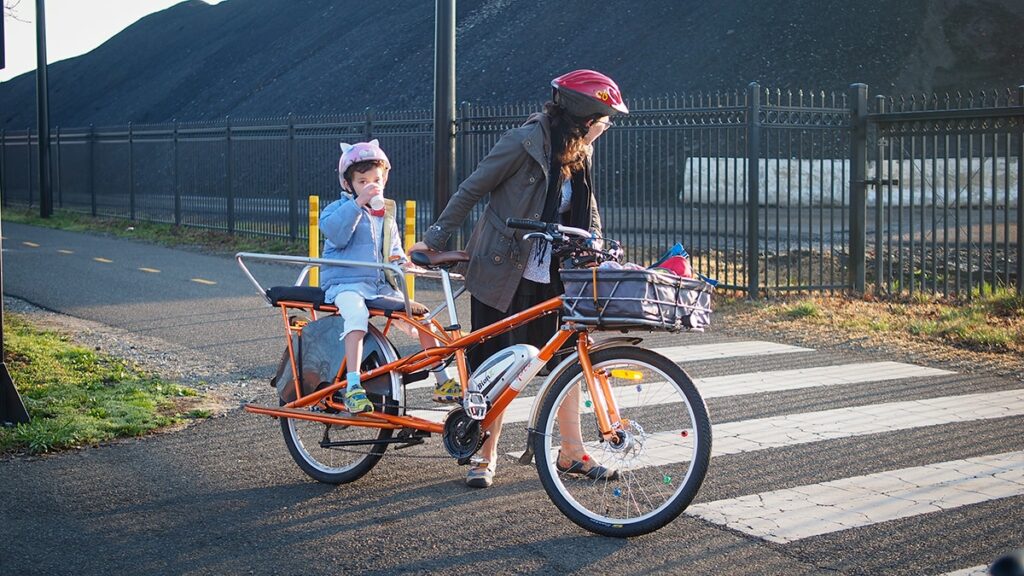 NoVa Parks will hold a hearing on Feb. 7 in Lorton to discuss changes to its e-assist bike policy. Public comment is welcome. Find out more here.
What: Public Hearing on E-assist Bike use on NOVA Park Trails
When: February 7, 7 pm
Where: Jean R. Packard Center, Occoquan Regional Park, 9751 Ox Road, Lorton VA
Submit written comments: Email your written comments (by March 11) to Parkmail@fairfaxcounty.gov and NOVAParks@nvrpa.org.
This will be a joint hearing held by the Northern Virginia Regional Park Authority Board and the Fairfax County Park Authority Board.
We've given a lot of thought about e-assist bikes on trails. This blog post will bring you up to speed on the different types of e-assist bikes, and WABA's position on e-assist bikes.
We've heard from some of our members that e-assist bikes have kept them active into their older years, allowed them to carry both groceries AND kids on their bikes, and help make long commutes feel reasonable.
Is that the case for you? If so, share your story at the meeting on Feb. 7, or email your written comments (by March 11) to Parkmail@fairfaxcounty.gov and NOVAParks@nvrpa.org.
Lots of different kinds of people bike for lots of different reasons. Regardless of age or physical ability, our trails should be accessible to everyone.
Have questions about the proposed change in regulations? Read more about the proposed change in regulation and the hearing here.
The proposed changes to the Park Authority regulations would define an e-bike and clarify distinctions between e-bikes and mopeds. E-assist bikes would be allowed anywhere traditional pedal-powered bikes are allowed. Mopeds would be allowed only where motor vehicles are permitted.
The guidelines codify good etiquette and common courtesy. For example, under the regulations, e-bike riders have to yield to pedestrians and equestrians, keep speeds below 20 miles per hour, and follow the same access rules as other park visitors.
Do you still have questions about what an e-bike is, or what the regulations would apply to? Take a look at the background work that NoVa Parks has done on e-bikes, and read this whitepaper from Toole Design.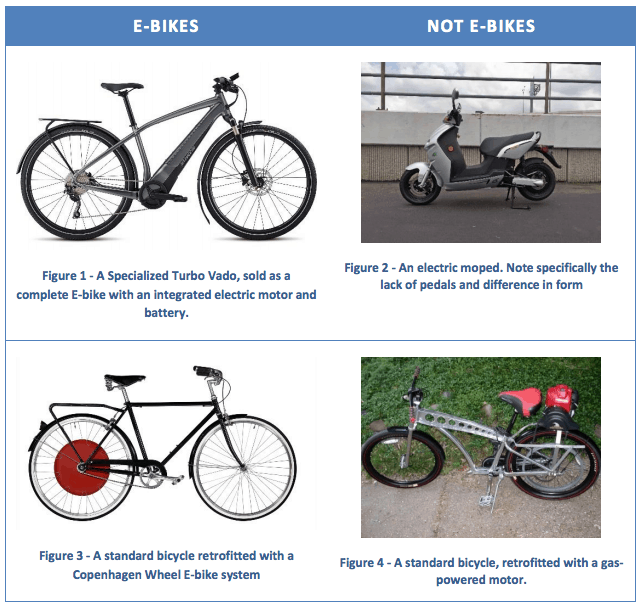 We applaud NoVa Parks for examining their policy and for considering updating it.