Rock Creek Far West: First Public Meeting
This is a guest post from Ward 3 Bike Advocates member Josh Rising. To learn more about W3BA, find them on on Twitter (@ward3bikes) or check out their website (ward3bikes.org), and/or join their listserv by sending a blank email to w3ba-subscribe@yahoogroups.com
Cyclists in Washington DC's Ward 3—which stretches from Chevy Chase Circle in the north to the Palisades in the south—have long waited for the bicycle lanes that we've seen appear in other parts of the city. We've looked enviously at the protected bicycle lanes on 15th Street, Water Street, and L/M Street and wondered why there can't be safer and more efficient ways for cyclists to move about in Ward 3.
We just don't have enough bike infrastructure in the Ward. And that's not ok.
Fortunately, DC's Department of Transportation is launching a process, called the Rock Creek Far West (RCFW) Livability Study, that could result in bike lanes of our very own. The study will focus on the area south and west of Massachusetts Ave., including the neighborhoods of the Palisades, Foxhall, Glover Park, Wesley Heights, and Spring Valley.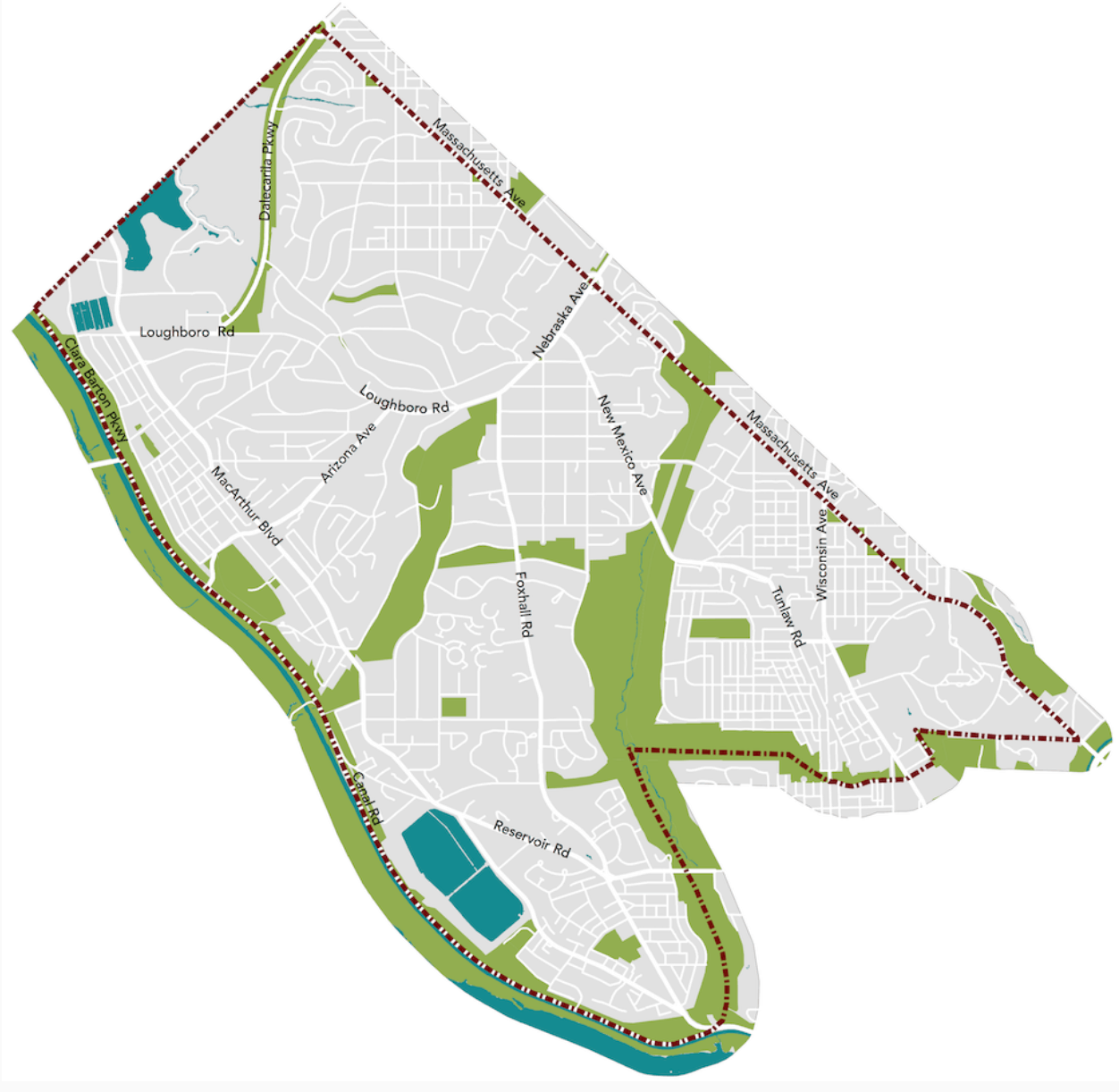 Here at W3BA, we think this is an amazing opportunity to build the infrastructure necessary to keep bicyclists and pedestrians safe (many of which were laid out in the MoveDC master plan). Here is what we are looking forward to:
An off-street bike trail on Massachusetts Ave., stretching from Western Ave. down to Sheridan Circle;
A protected cycletrack on Arizona Ave.;
A bicycle lane on Loughboro Rd.;
Better connections to the Capital Crescent Trail.
All these are possible outcomes of the RCFW study, but only if bicyclists show up to demonstrate the support (you do not need to live in Ward 3 to participate). So, we are asking you to mark your calendars and join us there. If you can, go to https://rockcreekfarwest.com and comment on what improvements you'd like to see.
The first meeting will be held at the Palisades library (4901 V Street NW) from 6:30-8:30 on Tuesday the 26th. Come speak up about what you want to see in this part of town!
Click here to RSVP. We'll see you there!
Josh Rising
W3BA Steering Committee