Meet the Sprouts Ride!
Happy first day of spring! We have some very exciting news: we are launching two new signature events this spring! You heard right. Two. New. Events.
First comes the Sprouts Ride, on Sunday, April 28th. For those of you who have been attending WABA events for awhile, you probably remember that this the time of year when we usually hosted the Vasa Ride. Well, 2018 was the last Vasa Ride, and the Sprouts Ride is not just a rebrand—it's a whole new thing!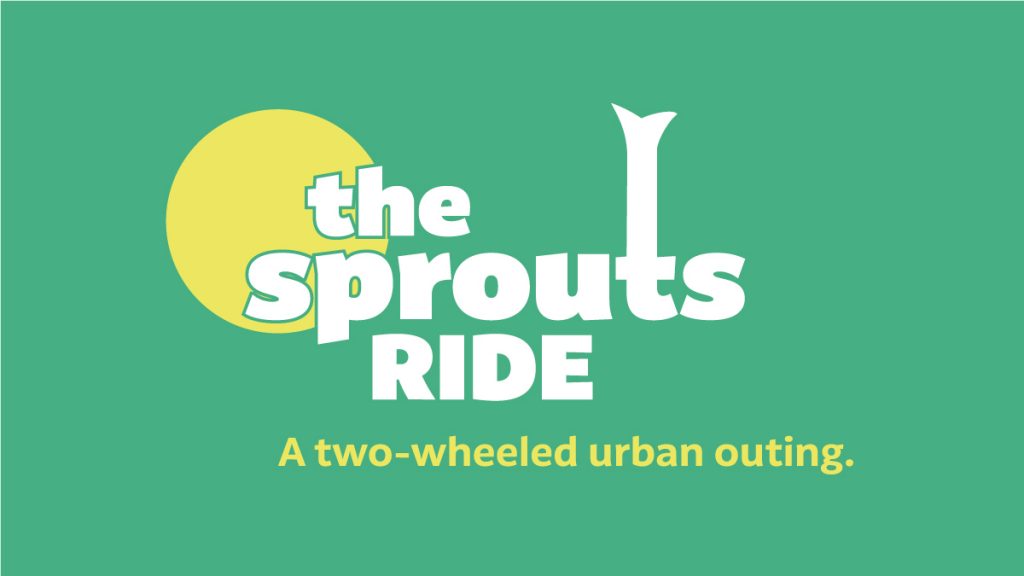 As with all WABA signature rides, the Sprouts Ride is a fundraiser for WABA. We organize five big rides per year to convene our bike community, have a good time riding together, and raise money for WABA's advocacy, education, and outreach across the region.
The Sprouts Ride is going to be FUN. Starting at REI's flagship store in the NoMa neighborhood of Washington, DC, we've planned 5-mile and 15-mile routes, rolling past iconic local landmarks, premier regional multi-use trails, and wonderful city neighborhoods. These routes are the perfect chance for you to relax and enjoy some springtime biking in the city, to bring your kids along, or invite a friend who is new to biking. (We'll also set up pit stops, so you can get that perfect photo op.)
A great thing about the Sprouts Ride is that your day doesn't end after you get off your bike. We've got you covered: REI's flagship store in NoMa is hosting a celebration of all things bicycling that will feature food, drinks, and music from a live band for the afternoon. Hang out and enjoy the afternoon at REI, grab a drink at Red Bear Brewing next door, or explore the many offerings of the surrounding NoMa neighborhood.
So—start spring off on a good foot, get your friends and family together, and get outside for some two-wheeled urban fun!
But wait…what about the second ride? I'm going to keep that a secret for a little bit longer. But, I will strongly encourage you to mark your calendar for Saturday, June 15th.