SOLD OUT
Tales and Trails: History of Anacostia Park
Saturday, August 31, 2019, 10:00 AM — Anacostia Drive and Good Hope Rd SE
The ride is currently filled up – please email Ursula at ursula.sandstrom@waba.org to join the waitlist.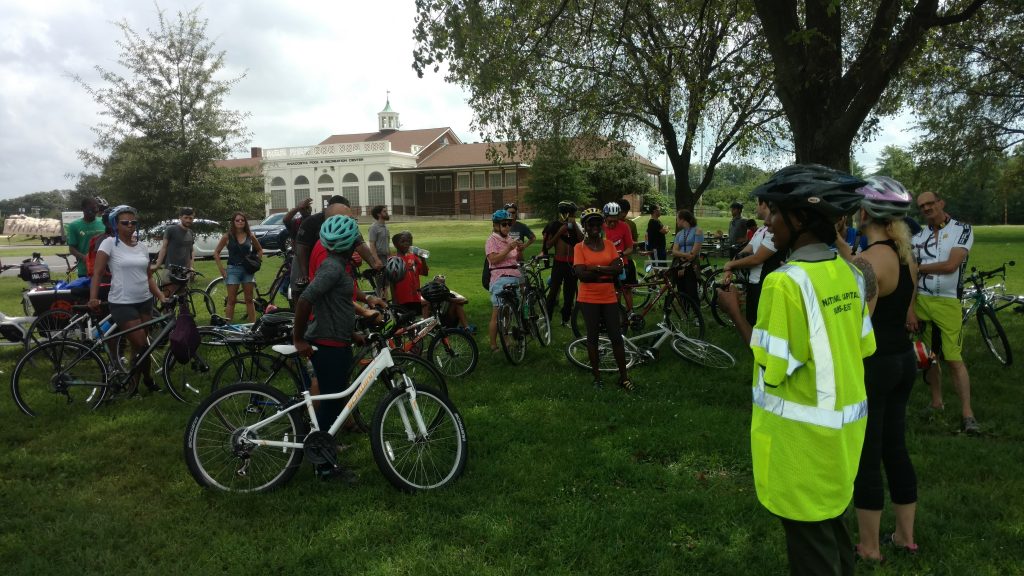 10:00 am – 1:00 pm
Join the WABA Trail Ranger team and National Park Service for a dynamic guided history tour of Anacostia River Trail in Anacostia Park and explore the entire history of the park from the prehistoric era to the present day. Stories of ornithologists, Civil Rights leaders, environmental activists as well as the famous and infamous make this tour one to remember!
Additional Details:
There will be ASL interpretation.
We're bringing extra water and snacks but please bring a water bottle, helmet and a working bicycle. It truly is a three hour event so plan ahead for your food and water needs! For insurance purposes, WABA requires helmets on all of our rides. We will be in the sun for most of the ride so please wear sunscreen, dress appropriately and bring plenty of water. Bring more food if you need more to keep going before lunch.
We will be primarily on trails and this will be a no-drop social pace ride primarily focused on history. We will be starting promptly at 10:00am to make sure we end on time – lots of history to cover! We'll also reimburse you for your usage fees if you use Capital Bikeshare for the ride.
If you are no longer able to make it, please let me know at ursula.sandstrom@waba.org. We want to make sure that all of our allotted spots are filled – turns out it is a popular ride!
Should there be substantial rain, the ride will be rescheduled.