What's next?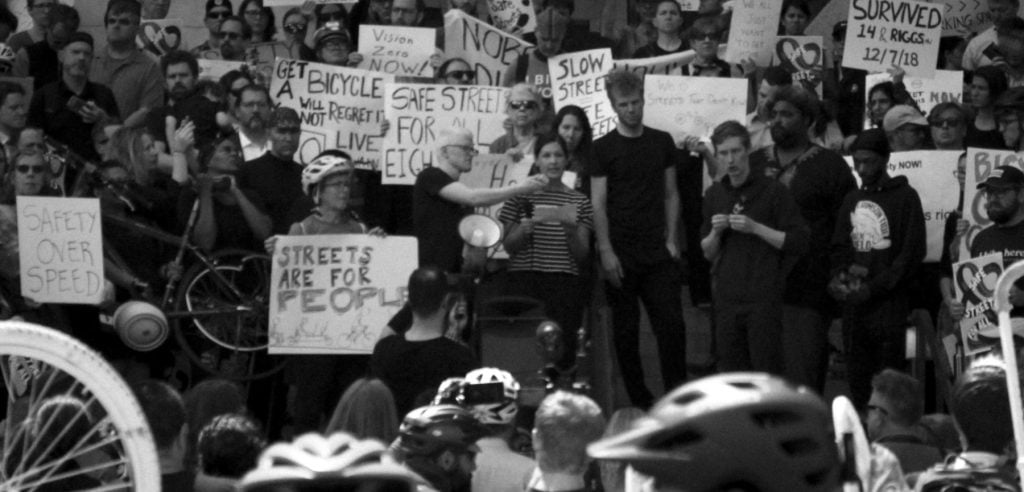 Thank you to everyone who joined us in person or in spirit last Friday as we rallied for safer streets. You can read a write up of the rally at Greater Greater Washington.
Here are several things you can today to keep the momentum going:
Immediate fixes to Florida Avenue NE
Ask your Councilmembers to support emergency legislation that will require DDOT to take immediate action to make this deadly road safer.
Big Picture Meeting
If you are interested in systemic fixes, Councilmember Charles Allen is hosting a meeting this evening (Monday, 4/29) seeking input on how best to use legislation to make DC's streets less deadly. Details here.
Details Meeting
If you like to get into the nitty-gritty, DDOT is hosting an open house to discuss proposed changes to "Dave Thomas Circle"—the intersection of Florida Ave NE, 1st St NW, Eckington Place NE, and New York Avenue NE. Previous proposed changes to this dangerous intersection were underwhelming—the designs omitted key crosswalks and biking connections to minimize delay for drivers. Details here.