¡En Español!
¡Aprenda a andar en bici!
Saturday, June 29, 2019, 5:00 PM — Casa Chirilagua
Casa Chirilagua, WABA y la Ciudad de Alexandria te invitan a aprender a andar en bicicleta el día sábado, 29 de junio de 2019. ¡Nuestra clase es divertida e intuitiva!
This class is intended for native Spanish speakers. WABA will have additional Learn to Ride classes this summer and fall.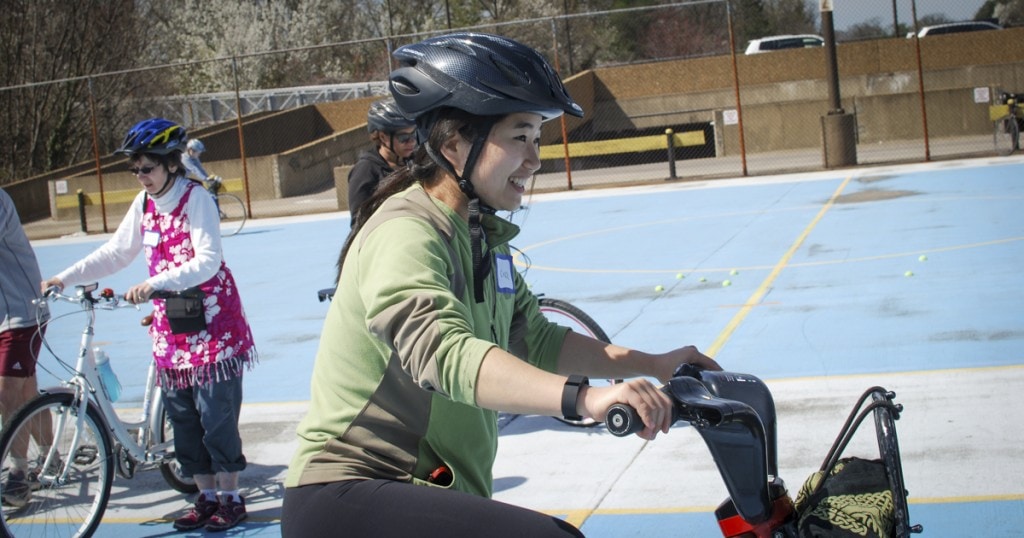 Nuestros instructores llevan a los estudiantes a un plan de estudios progresivo, con el objetivo de montar con dos pedales al final de la sesión.
Nuestro enfoque es divertido e intuitivo, pero también requiere trabajo duro. Estarás montando durante casi tres horas, pero tomamos descansos cada hora. Esta clase es para ti si:
Tienes al menos 18 años de edad;
Nunca has intentado aprender a andar en bicicleta; o
Has intentado aprender y no has tenido éxito.
WABA incluirá el alquiler de una bicicleta y un casco para la clase. Asegúrese de proporcionar tu altura para que podamos proporcionarte una bicicleta que se ajuste a sus necesidades.

Solo podrán asistir los alumnos que tengan espacio reservado en la clase.

Registración
Local del Evento
Casa Chirilagua
4109 Mt. Vernon Avenue
Alexandria, VA 22305
Estacionamiento
Disponible en Casa ChirilaguaM