Meet Trey Robinson, our DC Bike Ambassador Coordinator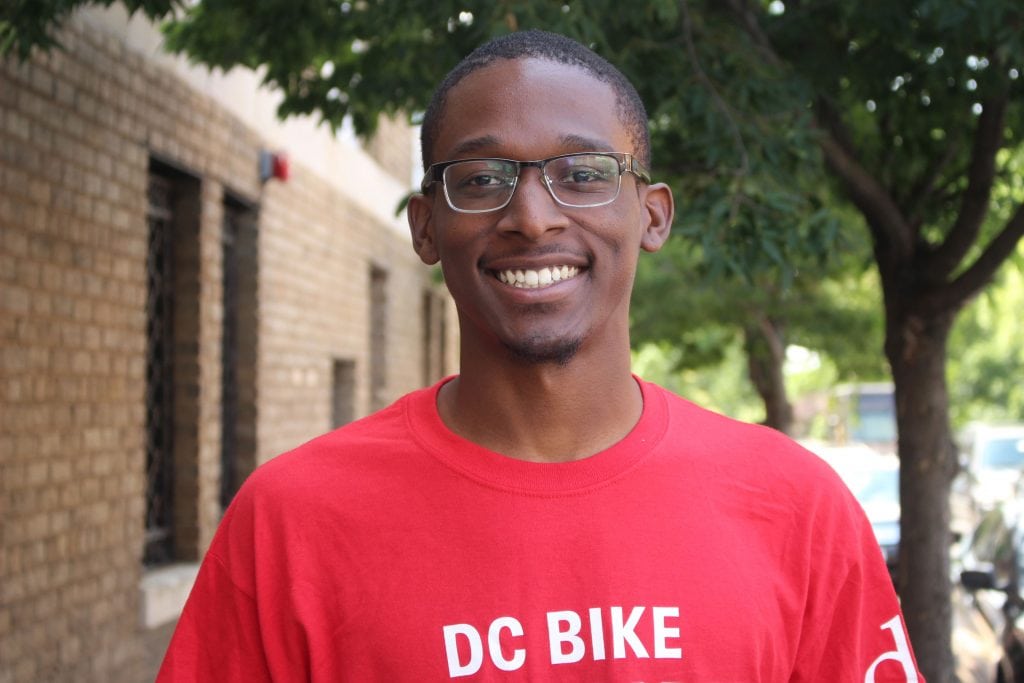 I am Trey Robinson and I am the new DC Bike Ambassador Coordinator at WABA!
I began riding bikes in college to get to and from classes and now use biking for transportation, fitness and fun. As a Maryland native, I first started biking in DC as a Trail Ranger with WABA. I did not know my way around the city but soon learned how to navigate by using various trails and bike lanes. I now bike through the city with confidence while using the resources that keep people on bikes safe. I can now lead friends on bike rides throughout DC, showing them all the resources that make cycling a fun time.
In my free time, I ride bikes with kids in the neighborhood and help fix small bike repairs to keep people riding.  I'm always sharing information about the various bike rides and trails in DC because riding bikes in DC is so fun! I've formed some great relationships with many people because of our common joy of cycling.
WABA has showed me that riding bikes is more than an occasional ride on the weekend. Cycling is a great form of transportation, exercise, and fun way to enjoy the outdoors. DC has the best places to ride and you also get to pass some historical places with beautiful scenery on your route. Biking in DC is a rewarding experience when you realize how much more efficient it is than driving.
As a DC Bike Ambassador, I'm eager to interact with people and share the benefits of riding bikes. I'll be reaching out to pedestrians, motorists and bicyclists to encourage shared road use. I'll also continue to do my best to model good behavior and respectful, safe road use for everyone. I hope my encouragement helps get more people bicycling in their daily lives. The DC Bike Ambassadors will help educate more people about some of the ways to make biking easier, fun, and safer.
I'm looking forward to speaking with more people to help them learn more about biking in DC. If you have questions or would like to become a DC Bike Ambassador, you can reach me at trey.robinson@waba.org.