Let's Put Protected Bike Lanes on Penn Ave West of the White House!
Thursday, June 27, 2019, 6:00 PM — West End Library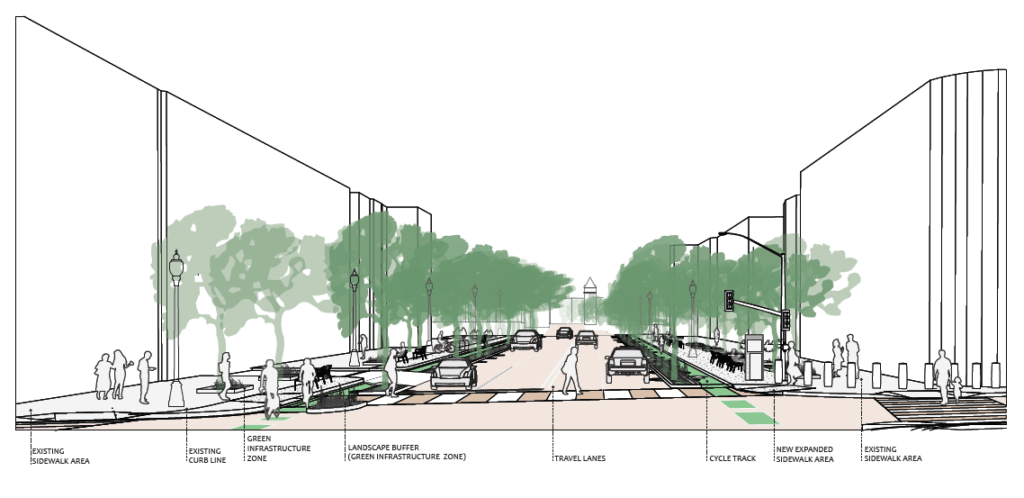 On Thursday, June 27, DDOT is hosting a public meeting to share early plans for complete reconstruction of Pennsylvania Ave NW west of the White House. The project aims to calm traffic, add protected bike lanes, expand sidewalks, and dramatically improve intersection safety for everyone.
Though there is strong support for this project, we need your help to make sure it delivers high quality protected bike lanes on an urgent timeline. Sign up below to let us know you're coming and stay in the loop on next steps.
For more on this project, see the project page.
Details:
Date: June 27, 2019
Time: 6:00 PM – 8:00 PM
Location: West End Library, 2301 L Street NW