Meet Altor Locks, WABA's latest Local Leader Business Member!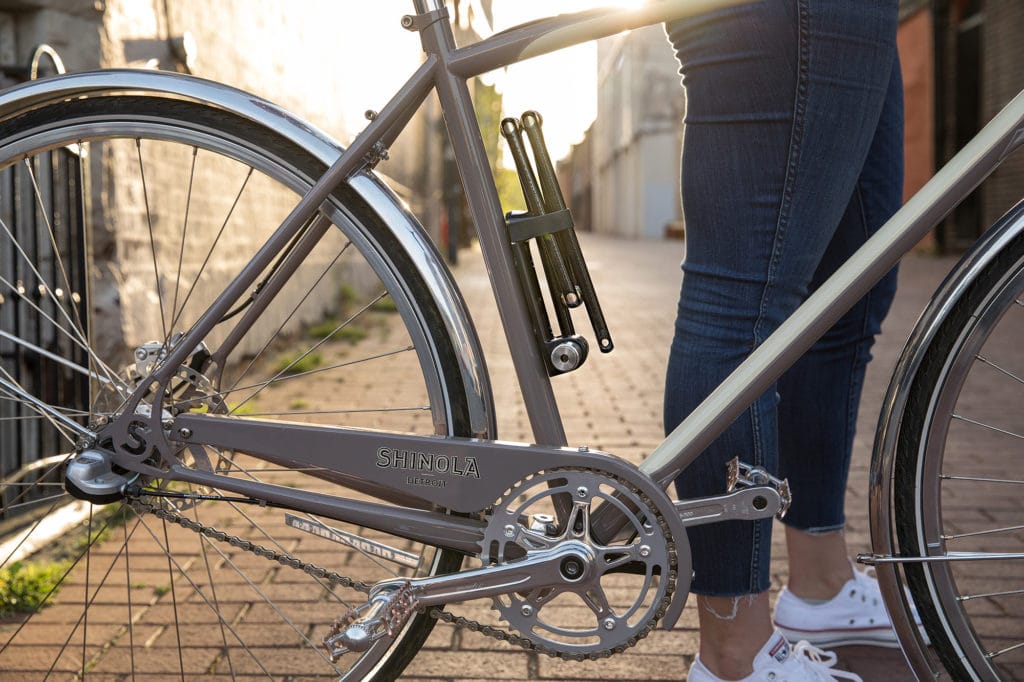 This is a guest post by WABA's newest Business Member, Altor Locks.
Altor Locks is pleased to mark its arrival on the DC cycling scene by joining WABA as a Local Leader Business Member.
Altor didn't set up shop in the Washington metro until late in 2017, but the company traces its origins to the area nonetheless. When avid Loudoun County, Virginia cyclist Karen Schaufeld couldn't find a bike lock that offered the balance of security and portability she was looking for, she joined forces with mechanical engineer Dylan Cato to bring one to market. A 2015 Kickstarter campaign got Altor off the ground, and the company has since offered discerning cyclists worldwide lightweight bike locks that fold small, look sharp, and provide no-joke protection against theft.
Altor's flagship product is the APEX Ti, a 715-gram beauty (available in six colors!) that combines Grade 5 titanium components with a disc detainer lock mechanism and hardened steel rivet caps to deliver confidence-inspiring bike security in a compact package. An included mount affixes the lock to a bike's frame for easy transport, and modular design allows multiple locks to be combined for extra reach if necessary. A full-steel version, the APEX STL, just launched.
Altor is based out of Sterling, Virginia, a hop, skip, and a jump from the Washington and Old Dominion Trail. There Altor's small and dedicated team designs, prototypes, assembles, and packages the locks then shipped to a growing and global customer base.
Our mission at Altor is to make the best bike lock out there, one that not only secures your cherished ride but itself sparks joy. We think that bike locks should not be merely uninspired must-haves, but something to get excited about. To get Washington area cyclists excited about bike security that doesn't slow you down or cramp your style, we're offering WABA members 25% off purchases from altorlocks.com. Use code WabaLocks25, and happy cycling!