SHARE NOW & WABA Member Mixer
Thursday, July 25, 2019, 5:30 PM — Local 16, 1602 U St NW
Calling all WABA members! Let's celebrate!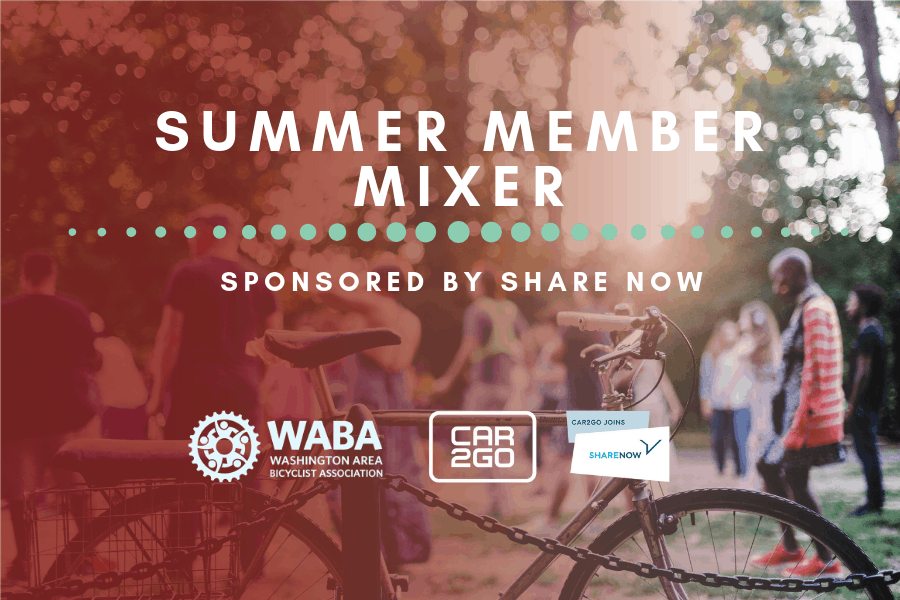 Whether you became a WABA member 10 days or 10 years ago, every one of our 6,000+ members is passionate about WABA for a unique reason. What's yours?
Join us on Thursday, July 25 at Local 16 from 5:30pm-8:30pm for our Summer WABA member mixer sponsored by SHARE NOW, and learn about the many ways you connect with our work and each other. The first round's on us!
Additional Details:
This event is open to WABA members and SHARE NOW members. If you're curious about membership, you can come check it out and join on the spot. Bring your friends!
Fine Print
Bike parking will be available until 8:30pm promptly. Stay safe: take a bikeshare or SHARE NOW to the mixer and find a different mode of transportation home.
Register
---
Volunteer