Show up for a protected bike lane on Florida Ave NE
Thursday, June 20, 2019, 7:00 PM — New Samaritan Baptist Church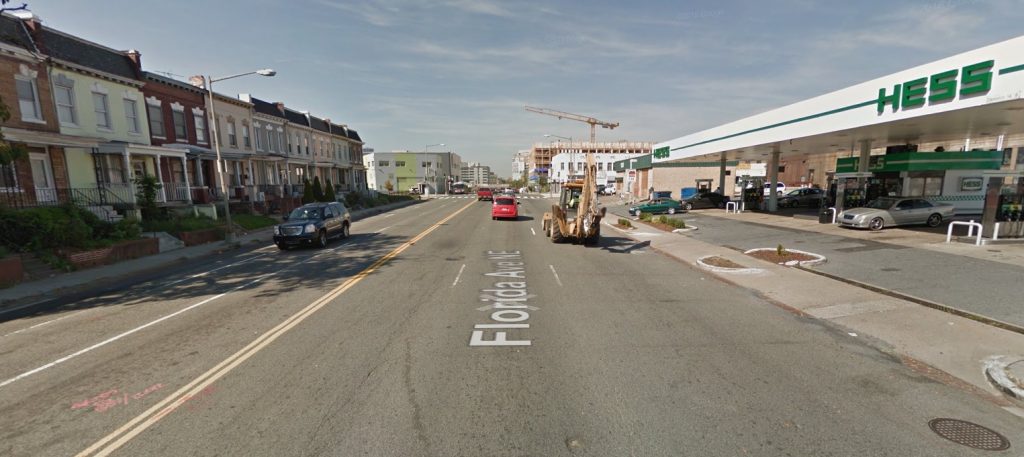 On Thursday, June 20, DDOT is holding a meeting to share their immediate plans for making Florida Ave NE safer for biking, and we want you to be there. While it might sound a lot like the same old DDOT process, we think that this meeting could be the beginning of a paradigm shift for the agency.
DDOT has the opportunity to build a mile of protected bike lanes, safe pedestrian crossings, wider sidewalks, and make it much harder to speed on Florida Ave—and to build it all in the next few months.
What: Florida Avenue NE Interim Safety Improvement Open House
When: Thursday, June 20, 2019; 7:00 PM to 8:30 PM
Where: New Samaritan Baptist Church, Fellowship Hall; 1100 Florida Avenue NE

In short, on Thursday we will see plans for dramatic changes to a chronically dangerous corridor and a peek at a new, fast and urgent approach to fixing others.That is a very big deal. Will you be there?
Changing a street's design to make it safe and accessible for everyone often requires studies, ANC meetings, more project meetings, public input, time for design changes, budget delays. All told, it can take years or a decade to build.
But what we are hearing from inside DDOT about Florida Ave NE sounds different. And at a time when the city has so obviously failed to act fast enough to prevent devastating crashes, we need different.
DDOT is moving. But we need to show up and show support this plan for a mile of protected bike lanes on Florida Avenue NE, between 2nd Street and 14th Street/H Street NE.