Route 66 returns! Here's why.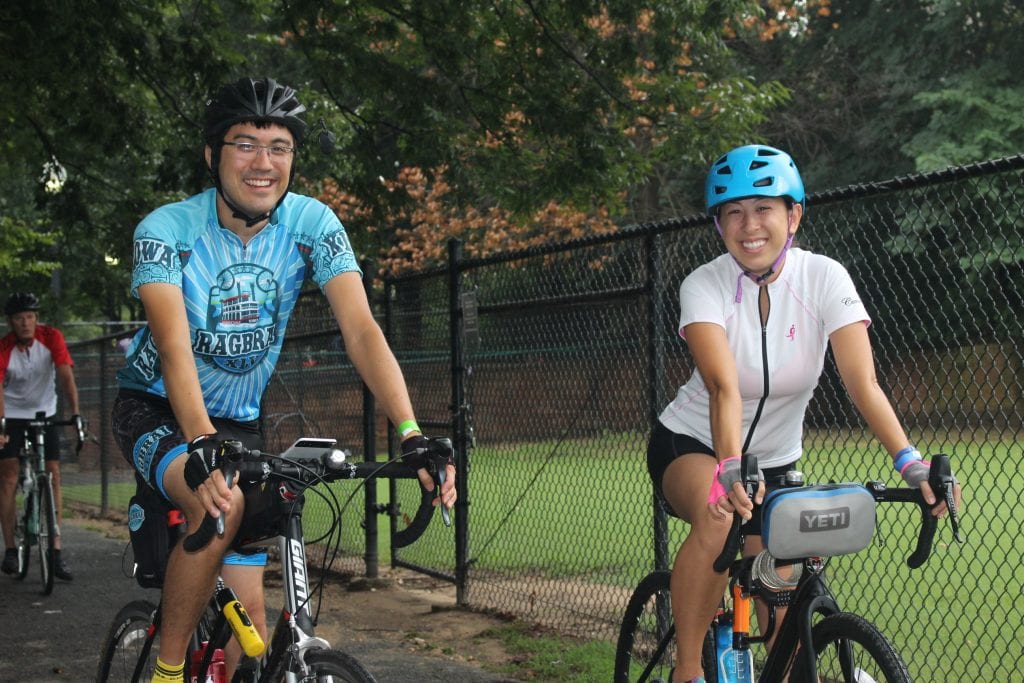 In 2018, we added a third route to the offerings for the 50 States Ride. It was called Route 66, and, at about 35 miles, we created it to provide a good middle ground between the 50 States route (60 miles) and the 13 Colonies route (15 miles).
Route 66 leads you on the eight streets named for states that the original US Route 66 passed through. You'll ride these states in geographical order, east to west, without riding on any other state streets in the District. There are still hills. You still see a ton of the city. And, it's still a really fun time!
Take a look at this year's draft route for Route 66!
This year, we're bringing Route 66 back and making it part of the regular lineup of 50 States Ride routes. Why? You loved it!
Nearly a third of all 50 States Ride participants in 2018 chose to ride Route 66, which tells us there was significant demand for a middle-ground route like Route 66. And, we got a ton of great, positive feedback about the route:
---
"Loved the new Route 66 option. I've done 50 states in the past and, for lack of a better way of putting it, it was like a 50 states experience quite so many stupid hills :)"
"I loved the new route — 33 miles is the perfect distance. I feel accomplished, saw parts of the city I don't usually see, and still had energy to enjoy the after party."
"Bravo to those who designed The Route 66 course! A job well done!"
"I loved the middle distance option – it made inviting a "new-to-cycling" friend MUCH more enjoyable. 15 would have been too short, 60+ would have been way too long, but 35 was just right."
---
This isn't surprising. The 50 States route has a reputation for being incredibly difficult, and, while the challenge is part of the fun, sometimes you don't want to go on a ride quite so…intense.
We're hoping that continuing to provide a number of different route length options at our signature ride events will open them up to bicyclists of various comfort levels and styles of biking, and make our community bigger. And we hope you're part of it!
Convinced? Register now. We'll see you there!