Meet Anna McCormally, our new Events Coordinator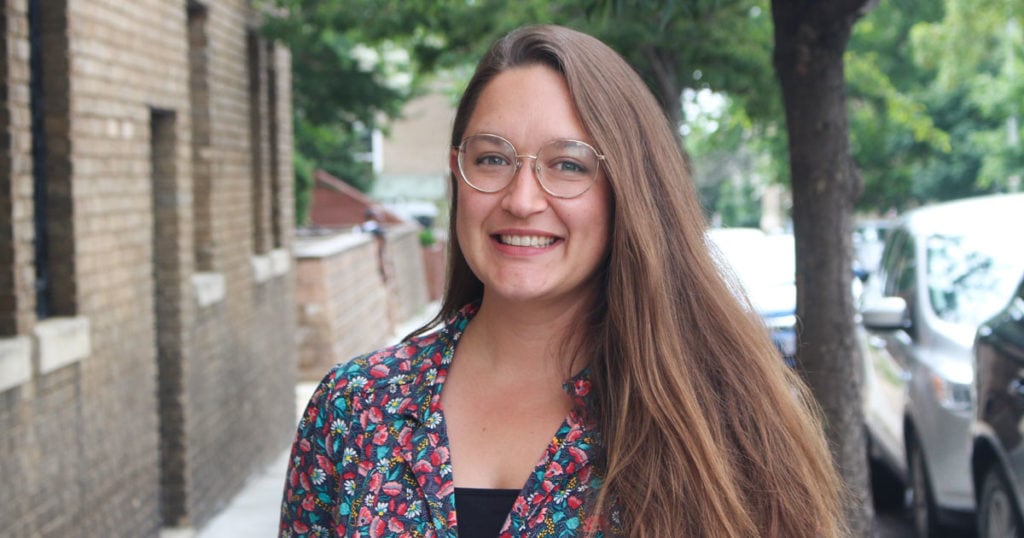 I remember my first time riding my bike in the city. It was 2013, my first year in DC. I got off the Metro at McPherson Square Metro and rode north on 14th Street to Columbia Heights. It was a little scary, but I felt powerful and free, alert to my surroundings, present in my body…and completely hooked on bicycles! Since then, whether I'm exploring the Anacostia Riverwalk Trail with a friend, training for a race on Beach Drive, or just enjoying the sun on my morning commute, my bike has gotten me wherever I need to go.
My first experience with WABA was as a participant in the 2014 50 States Ride. Group rides are a great way to build community, explore the city, and grow your confidence on a bicycle, and I can't wait to share the 50 States Rides and WABA's other signature rides with you in my role as events coordinator. We'll buckle our helmets, hop in the saddle, and celebrate the work that WABA's advocates, members, and supporters are doing to make the DC area safe, fun, and accessible to bicyclists.
Want more details about one of WABA's signature rides? Interested in volunteering to create an awesome experience for your friends and neighbors? Feeling unsure which of our rides is right for your level of bicycling? I'd love to talk about that and anything else related to WABA events. Drop me a line at anna.mccormally@waba.org. I can't wait to go on a bike ride with you.