Top Three Reasons to do WABA in the Wild
We've run four WABA in the Wild trips since we started to do the trip, back in 2016. Going into number five, we thought it may be a good time to reflect on what makes the trip awesome by talking to some of the people who would know best—the folks that were there!
After you do WABA in the Wild, you suddenly have 20 new bike friends that you spent an amazing weekend with! You can opt into an online group—WABA in the Wild Alumni—where you can keep in touch with them, plan rides or other get-togethers, and more. We asked this group: "Looking back at the experience of your trip, what were the best things about WABA in the Wild?"
Here's what they said:
1. Getting to know the Chesapeake and Ohio Canal Towpath.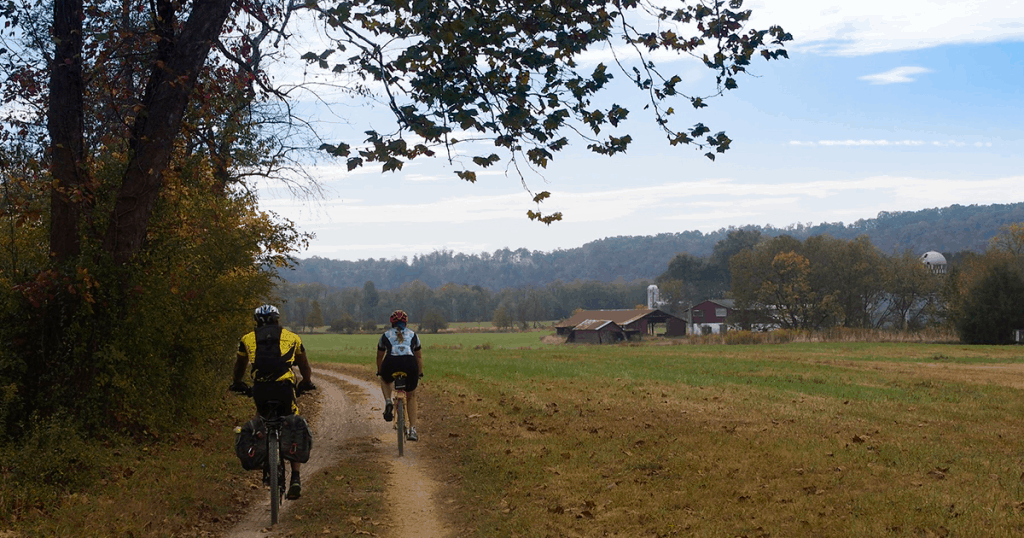 "The C&O Canal is truly a marvel to ride along. There is so much natural beauty and fascinating engineering to take in every mile."
WABA in the Wild is a three day, 184.5 mile ride from Cumberland to Georgetown on the Chesapeake and Ohio Canal Towpath.
Construction of the C&O Canal began in 1828 and was completed in 1850 to transport coal from the Allegheny mountains to port cities. Now, as part of a National Historical Park, the towpath is an incredible chance to take in the transportation history of the early United States, with wildlife and greenery surrounding us on all sides.
2. Meals prepared campside by WABA staff and volunteers.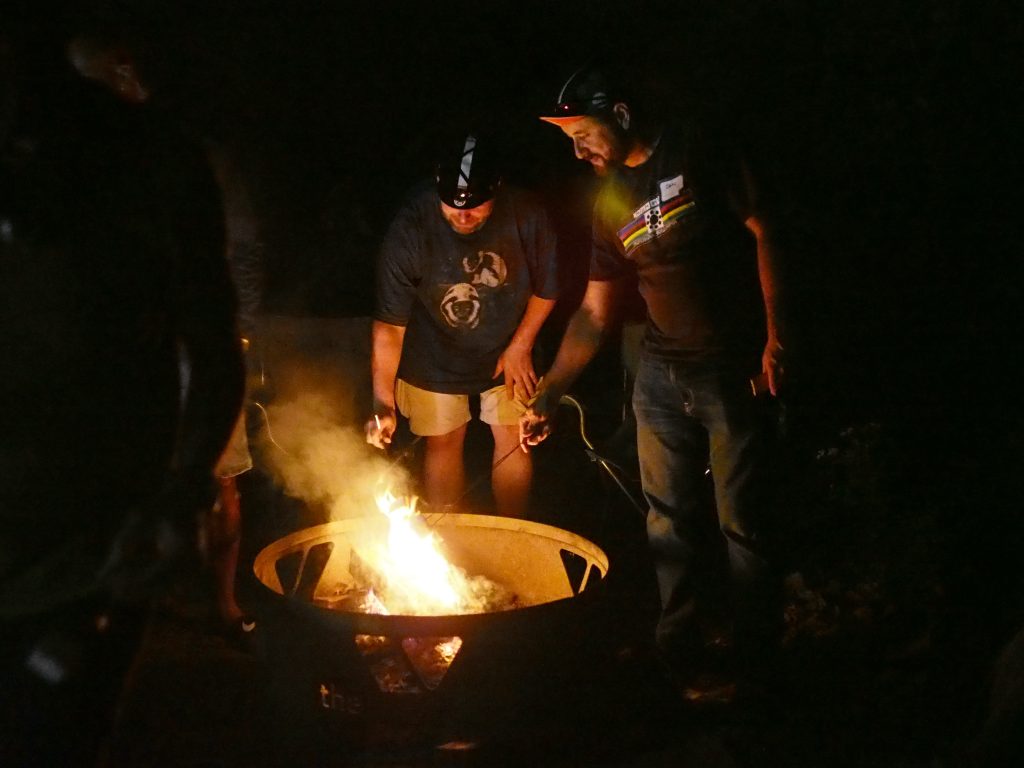 "Food prepared by the staff—each meal was great. I especially enjoyed the veggie chili the first night…along with the spaghetti and meatballs! I never knew I could eat so much!"
We know that 184.5 miles calls for calories. So from breakfast when you wake up in camp, to pit stops stocked with lunch and snacks, to dinner cooked campside, WABA will make sure you're fueled up and ready to go. Who knows—there might even be s'mores by the campfire.
3. All of it!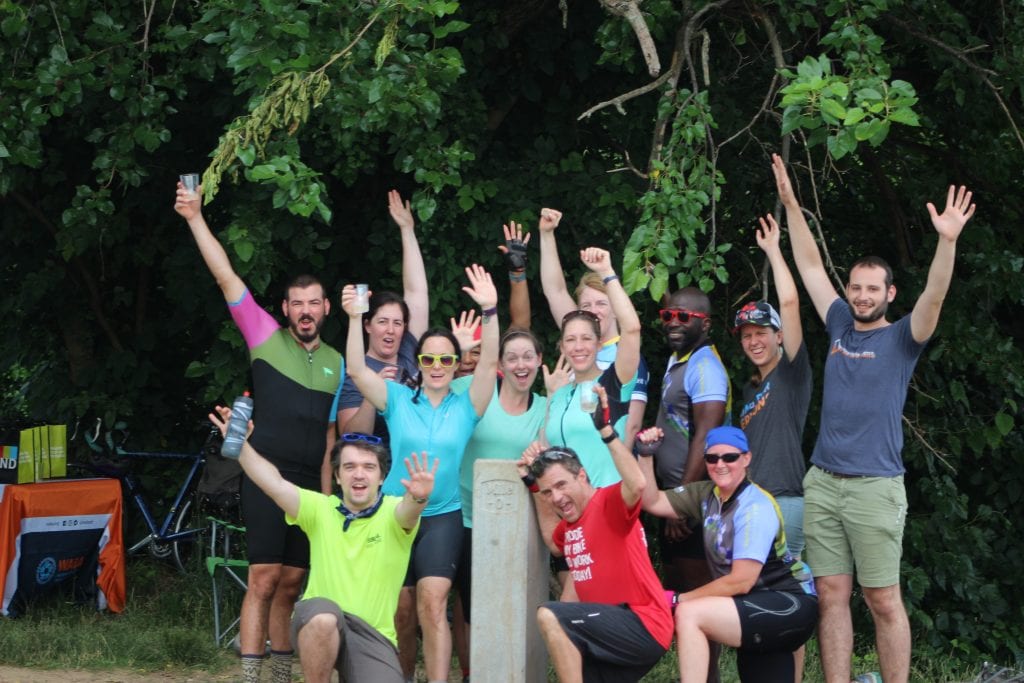 "Looking back on the experience…it was all of it that was the best. The people I rode with, the adventure, the WABA staff…I look back on the experience and I think, I did that. And I was able to support the work that WABA does. It really doesn't get much better than that."
WABA in the Wild is a supported ride, which means staff and volunteers will be with you every step of the way. In the weeks leading up to the weekend, we'll have a meeting and practice ride where you can get up to speed on details of the weekend and meet the other bicycling advocates who will be on WABA in the Wild. We'll work with you to develop a fundraising plan and strategy so you can meet your $1000 fundraising goal. And we'll transport you, your bike, and your gear to Cumberland, Maryland; set up pit stops as we pedal our way to Georgetown; and be available to cheer and support you all weekend. All you need to do is enjoy the ride.

WABA in the Wild is made possible by these generous supporters:

Bronze Sponsor: