Open Streets DC
Saturday, October 5, 2019, 10:00 AM
Georgia Ave NW
Partner Event - Meetup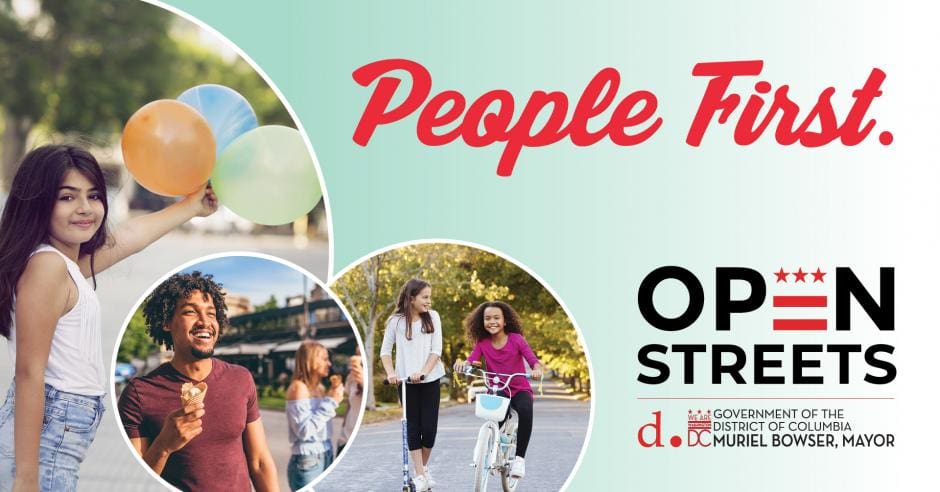 What would you do on streets with no cars? Would you dance? Ride your bike with child-like joy? Invite your friends and family to join?
On Saturday, October 5th, DC is organizing its first-ever Open Streets event and you can do it all!
Nearly three miles of Georgia Avenue NW will be temporarily closed to encourage folks to be active and enjoy their city and communities.
This is a great opportunity to bring your family and friends out for a day of fun, from walking, pushing strollers, dancing, hopscotching, shopping, and meeting neighbors — all on car-free streets!
WABA will be in a handful of places along Georgia Avenue for Open Streets DC:
show off your family bike
DC Bike Ambassadors will be creating, activating, and celebrating great places to ride with a pop-up protected bike lane by the from Decatur Street to Emerson Street. Sign up to help out!
volunteer at the pop up

What is open streets? It's when you temporarily close a roadway to vehicle traffic and open it up to the people – so that the neighborhood and the city can walk, run, play, push strollers, bike, hulah hoop, hopscotch, dance, and have fun in the middle of the street. WABA has been advocating for an open streets event in DC since 2016.

Why are open streets projects awesome? Open streets encourage active transportation and community engagement. By opening up streets to people, you:
Create a safe and welcoming place for residents to come together and enjoy playing and moving through a car-free space;
Serve DC residents and connect neighbors;
Invest in the community;
Draw national attention to DC's commitment to safe streets and active transportation;
Encourage community members and decision makers to think about public space in a new way
Come see what it looks like to reclaim streets for people and families.

RSVP at the official Open Streets DC Facebook Event.