What's the best part of Cider Ride?
Those two 70-degree days last week was all it took to get me fully in the mood for fall. And it's not just me: all of a sudden pumpkin-spice everything is everywhere, and decorative gourds are popping up on every block.
But for WABA, the autumn equinox means one thing: Cider Ride!
Cider Ride, one WABA staff member remarked, is "everything good about fall in a bike ride." 
What does that mean?
It means apple pie and donuts. It means hot cider and heavier layers. And, most importantly, it means winding along gorgeous Prince George's County trails transformed by autumn.
Seriously – it's not an exaggeration. Look at these views: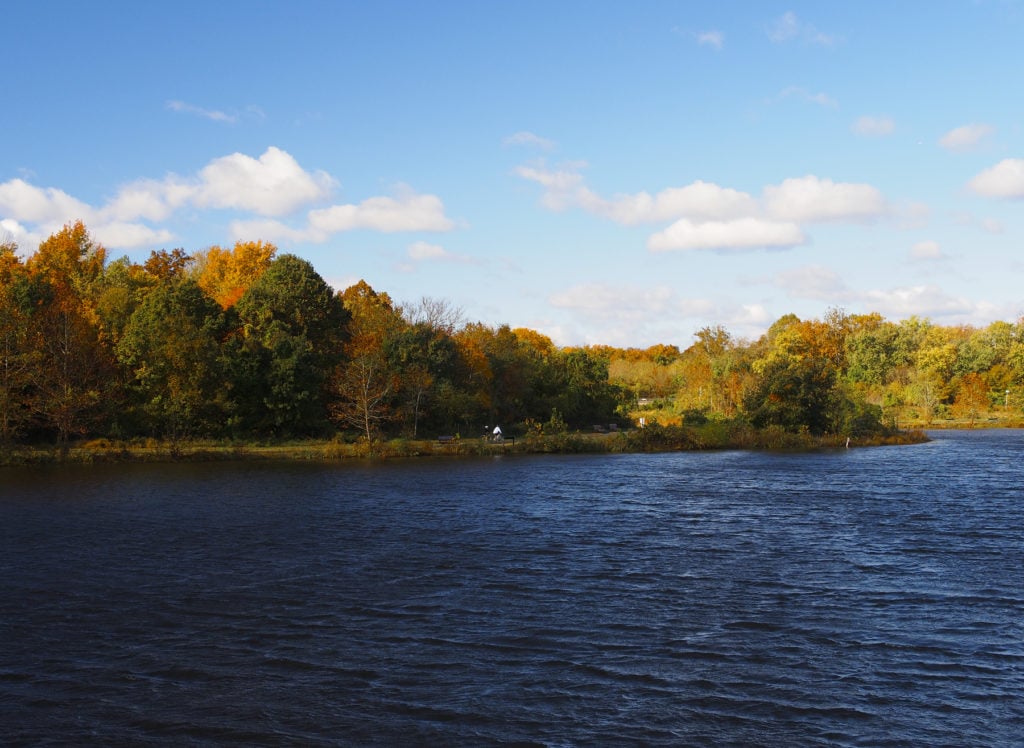 What makes Cider Ride even better is that it has something for everybody. Three routes (the 55-mile Honeycrisp, the 30-mile McIntosh, and the 10-mile Candy Apple route) means you can get out on your bike for a while whether you feel like riding for two hours or six.
We'll have fall treats at the pit stops on every route — plus, hot cider (and a commemorative WABA Cider Ride mug to drink it from) to warm you up while you take a break. A leisurely ride through the woods or a fast-paced tour of the trails – the pace is up to you!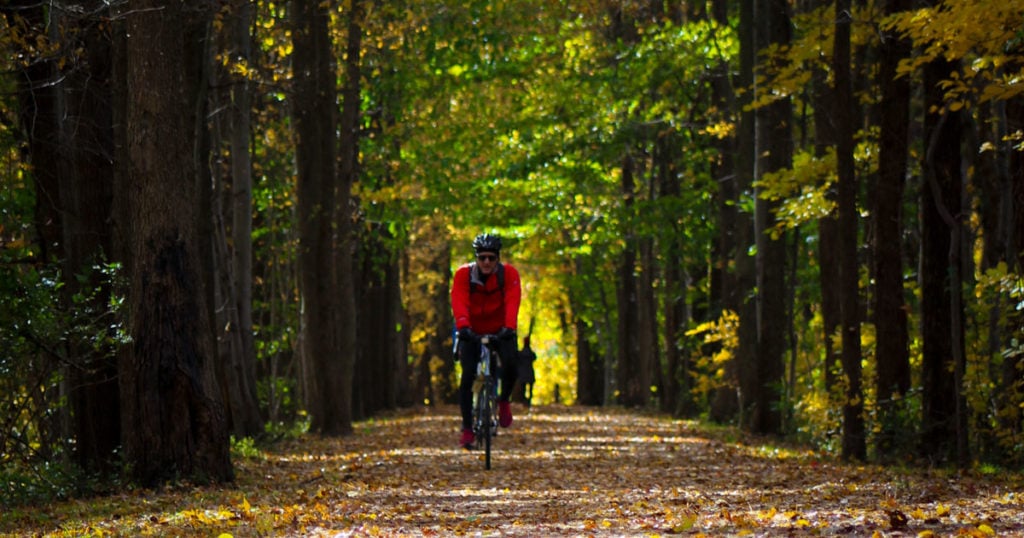 So whether you're itching to tackle the Honeycrisp route on your road bike, hoping to snap a perfect fall Instagram shot as you catch your breath on McIntosh, or planning to hitch a trailer with 3 kids on the back of your bike for the Candy Apple ride, we can't wait to go on a bike ride with you.
Because really, that's the best part about Cider Ride — spending a crisp fall morning outside with friends. I hope I see you there!