Meet James Brady, Our New 20 X 20 Campaign Organizer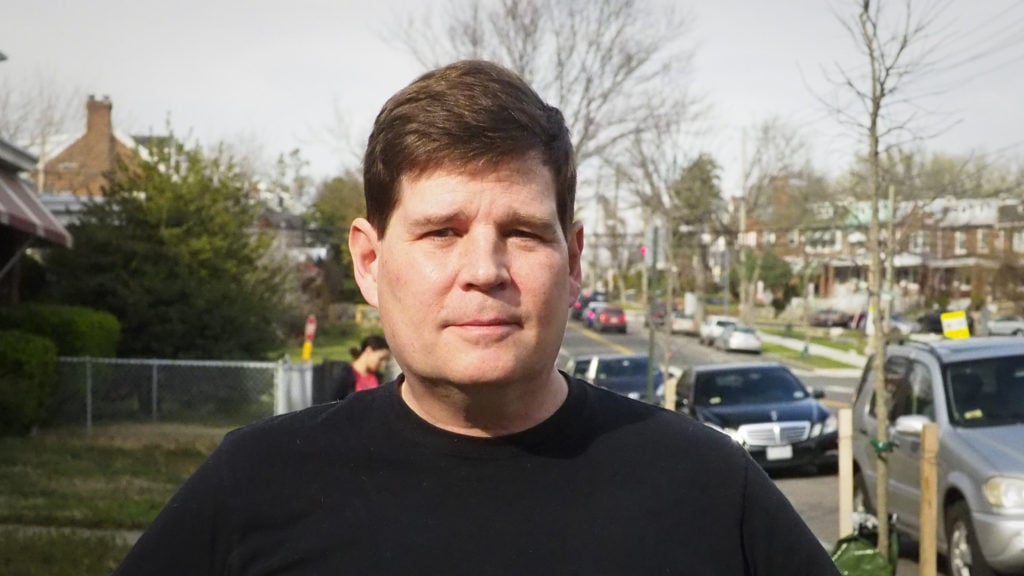 Hi! My name is James Brady and I'm excited to be taking on the role of 20 X 20 Campaign Organizer with WABA.
My fascination with bicycles started when, as a twelve year old, I saw the movie Breaking Away in 1979. Soon after my friends and I had all managed to acquire 10-speeds with which we terrorized the city because there were no protected bike lanes and none of us understood weird concepts like "right of way." Despite the danger of street riding without a helmet (which, to be fair, no one wore at that time) I survived to move to DC in 1992 where I have lived and worked ever since. My background is in environmental activism so I'm happy to be able to continue combining bikes, outreach, and action like the time I organized a bicycle blockade to shut down Olympic events in Beijing. Just kidding. I mean, I did do that but that's not what I'll be doing here at WABA.
I'm excited to work on the 20 X 20 campaign because it's an opportunity to support not only street safety but issues of access, opportunity, and equity in DC and the surrounding area. As the parent of a thirteen year old who regularly bikes all over the city, I'm happy to be a part of ensuring that he and his friends have safe and protected places to ride and are as safety minded as is possible considering that they are a bunch of unsupervised thirteen year olds who believe that they are invincible. I'm equally happy to be engaged in looking for ways to improve all forms of access in the city for all of our residents whether that means safer streets for drivers and cyclists, better walkability for pedestrians and families, or any of the many other transportation issues that DC needs to address on the regular.Our goal is to have 20 more miles of protected bike lanes in DC by the end of the year so if that seems like a campaign you're interested in feel free to contact me at James.brady@waba.org.