DDOT: Don't Drop the Ball on Bike Lanes!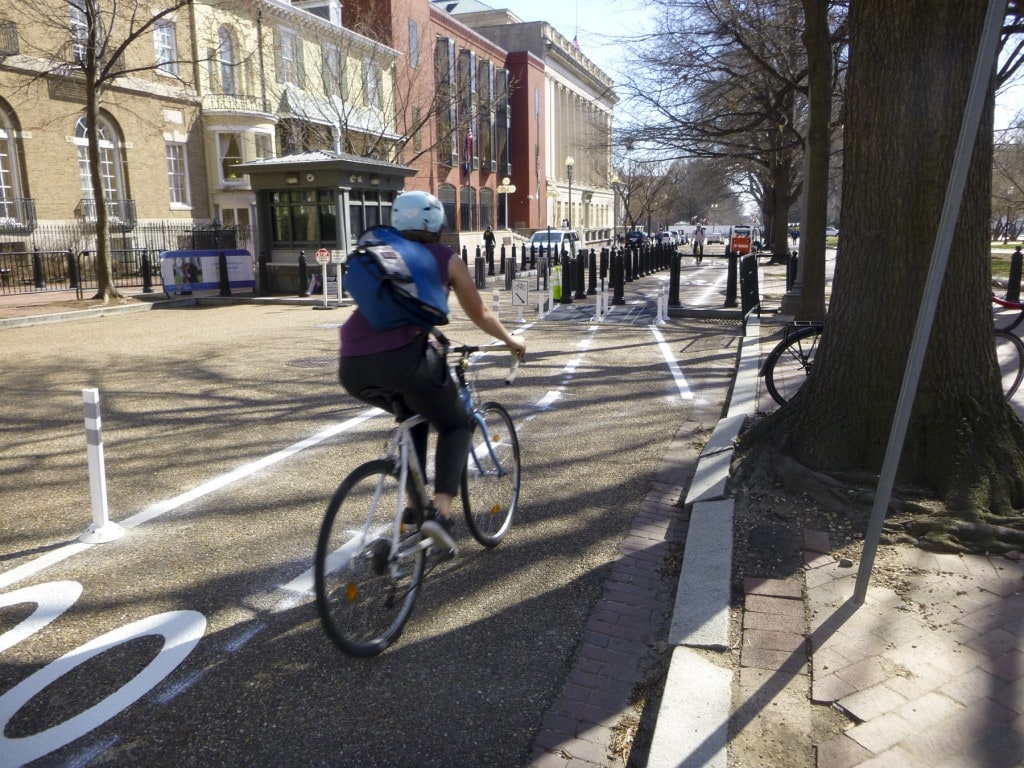 Last year WABA launched our 20 X 20 campaign, an ambitious plan to add 20 miles of new protected bike lanes in DC. In response, the District Department of Transportation (DDOT) released their own plans for a faster pace for new protected bicycle infrastructure in the District. While this crisis has rearranged many priorities, we know that our shared goals and campaigns can't take a break while the world gets sorted out. To that end, we're asking you to use your voice to hold DDOT to their commitments to continuing bicycle infrastructure development in the District.
Right now, many people who are considered essential workers are biking and walking to work everyday and the least that we can do is to try to use our voices to make those commutes as safe and stress-free as possible. Protected bicycle lanes remain a part of the critical infrastructure work that is essential to street safety and to the well-being of all DC commuters.
We support DDOT's ambitious 2020 goals for developing new bicycle infrastructure in DC and the continued focus on safer streets and sidewalks. We strongly encourage DDOT to remain committed to their stated 2020 plans at this time when commuter transportation and safety is critical to the overall health of so many of our communities.