Essential Bike Gear with Laurie Williams
Wednesday, September 16, 2020, 6:00 PM
Wherever you are!
Class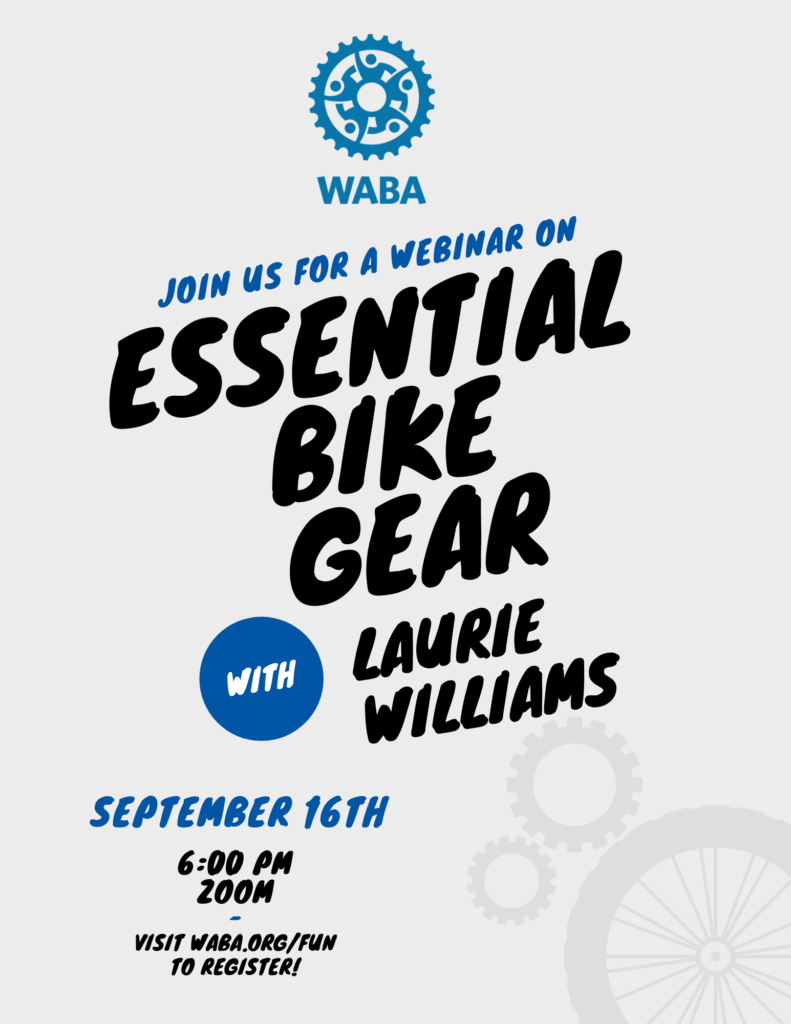 The wonderful thing about bicycling is that you don't need much more than just yourself to hop on and go for a ride. If you're looking to make your rides more comfortable, give bike commuting a try, or extend your mileage, you're going to need some gear. Join WABA Instructor and Black Women Bike Organizer, Laurie Williams, as she walks you through the essential bike gear you'll want to pack on every ride.
This webinar is FREE to join. Invite friends and family members and be sure to bring plenty of questions!
Tune in on Zoom
Add to your calendar by clicking here.
Click here to join the Zoom meeting!
Meeting ID: 956 2468 0394 Password: bike