Fairfax County Trail Highlights with Liz MacGregor
Wednesday, August 12, 2020, 6:00 PM
Wherever you are!
Class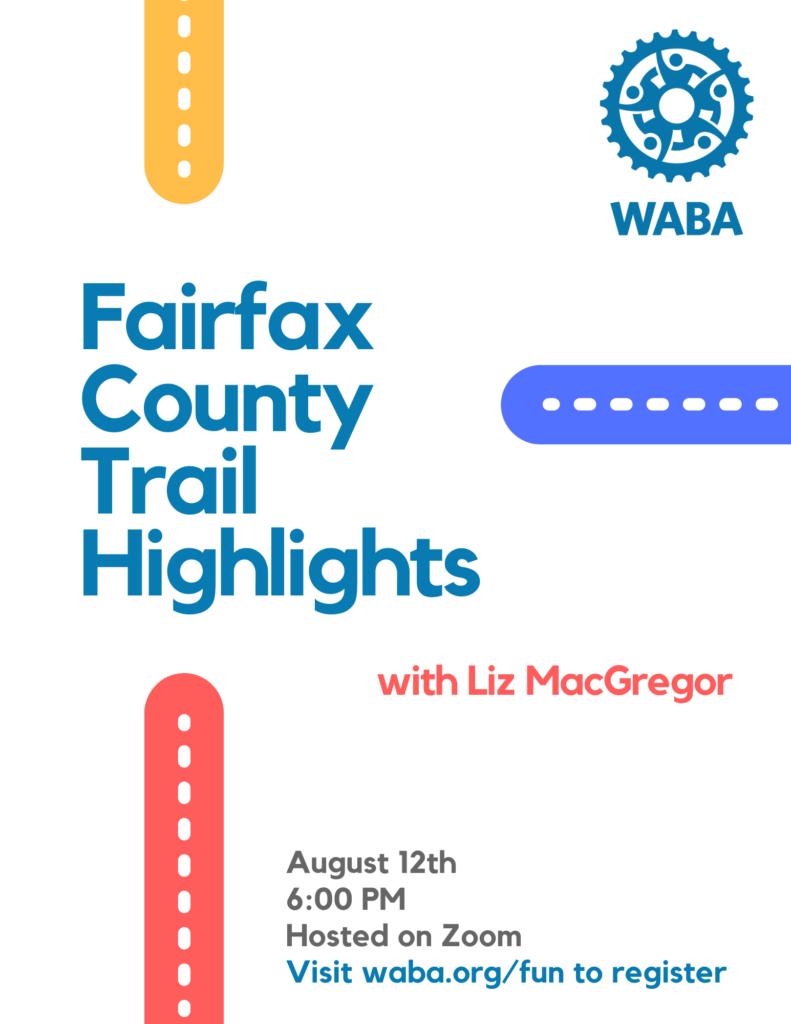 There is no shortage of beautiful trails to explore in Fairfax County, VA. Join WABA Instructor, Liz MacGregor, as she walks you through the best that Fairfax has to offer. Whether you're looking for safe, low-stress trails near your home or quick routes to run errands, there are lots of ways to get around town by bike.
This webinar is FREE to join. Invite friends and family members and be sure to bring plenty of questions!
Tune in on Zoom
Add to your calendar by clicking here.
Click here to join the Zoom meeting!
Meeting ID: 945 2585 5808 PIN: bike