Riding Year-Round in Every Type of Weather with Rebecca Harnik
Tuesday, September 8, 2020, 5:30 PM — Wherever you are!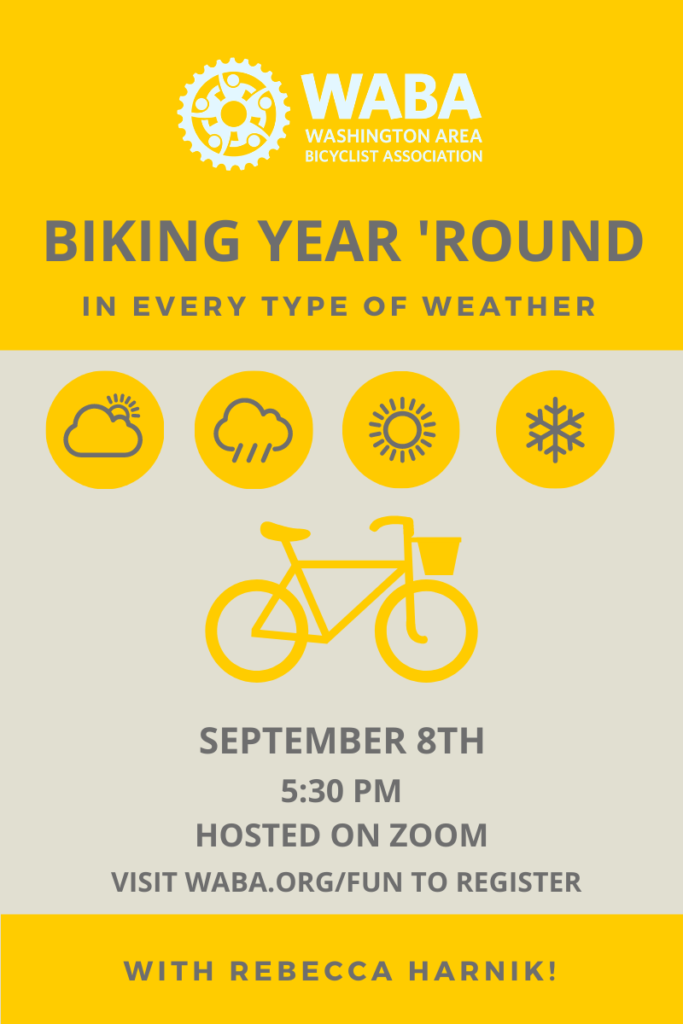 Biking year 'round can be challenging at times. It can also be faster, safer, more endorphin-filled, and joyous than the alternatives – even in "not perfect" weather. Join WABA Instructor, Rebecca Harnik, as she helps you prepare for biking in every type of weather. Maybe you can't predict exactly what will happen – but you can learn to position yourself to have a much better experience biking (and arriving to your destinations)!
This webinar is FREE to join. Invite friends and family members and be sure to bring plenty of questions!
Tune in on Zoom
Add to your calendar by clicking here.
Click here to join the Zoom meeting!
Meeting ID: 988 1725 8402 PIN: bike