Can't stop this bicycling joy machine!
You know what's even better than bicycles? Getting together with the people who ride them to learn new skills, discover a new trail, and chat over coffee about routes, bike shops, new bike lane projects, and any/everything else about this bike-life.
I'm not gonna lie— it was a bummer that we had to cancel and postpone so many in-person events and classes this year. But even 2020 couldn't stop the WABA joy machine!
This year brought Virtual Bike Anywhere Week Bingo; digital coffee hours; covid-adapted 50 States and Cider Rides; and —who could forget?!— DC Bike Ambassador Trey Robinson's how-to-wheelie videos (here's part 1 & part 2). Because even when it's from a distance, WABA staff love bringing you and the whole WABA community together fun on one, two, or more wheels.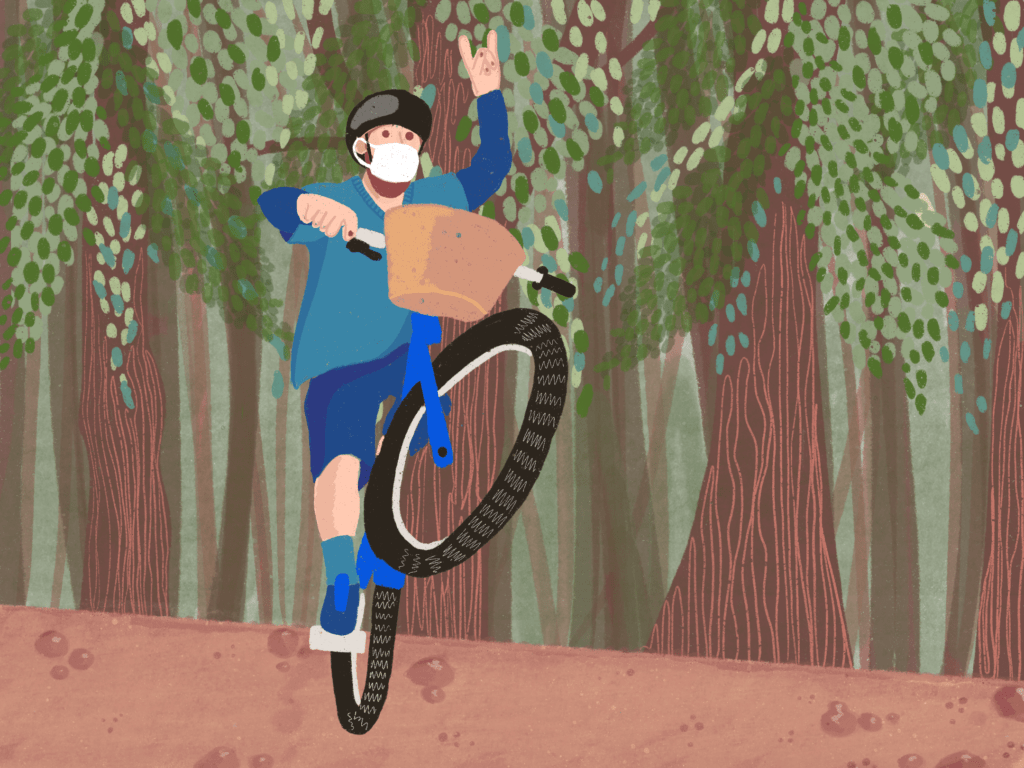 We don't know what 2021 will look like yet. But one thing's for sure: in addition to advocating for better infrastructure and policies to support your ride, WABA won't stop bringing the fun, the silliness, and the delight that make bikes and the people who ride them spectacular.
I hope to see you in 2021 for some good ol' bicycling delight. You can see what we have coming up at waba.org/fun— and click here to join Event Hub, our monthly guide to fun on and off your bike.