Green shirts, pruning shears, good vibes.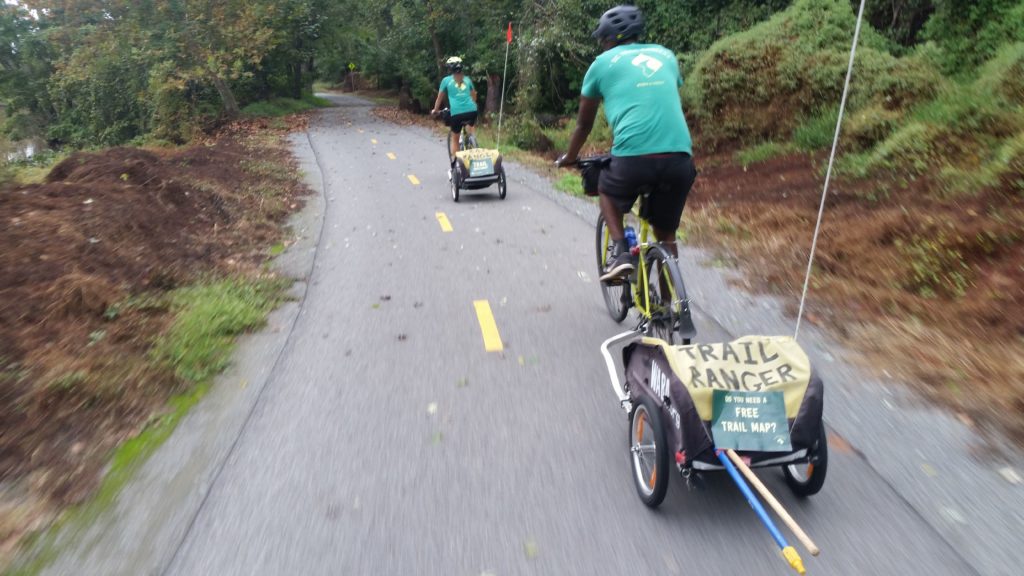 Maybe you've seen them sporting green shirts, trimming bushes and helping folks with flat tires. Regardless of what they're doing, the WABA's Trail Rangers keep our trails nice and usable.
Much of my job happens behind a computer, but this fall I got to experience working as a Trail Ranger firsthand. One day each week, a coworker and I threw on the iconic green shirt and biked around to sweep glass of trails and clean graffiti.
It was a lot of work—but it sure was rewarding. Every shift, enthusiastic folks approached us, wanting to know who we represented. "WABA!" we always shouted, heartwarmed that so many people wanted to pitch in themselves.
Like our trails themselves, the Trail Rangers bring people together. When you see us out on the trail, give us a wave or stop and say hi— we love to chat!