Dedication of Pilot Protected Bike Lanes on MD-193
Saturday, June 19, 2021, 10:00 AM
Intersection of Sligo Creek Pkwy and University Boulevard in Wheaton
Meetup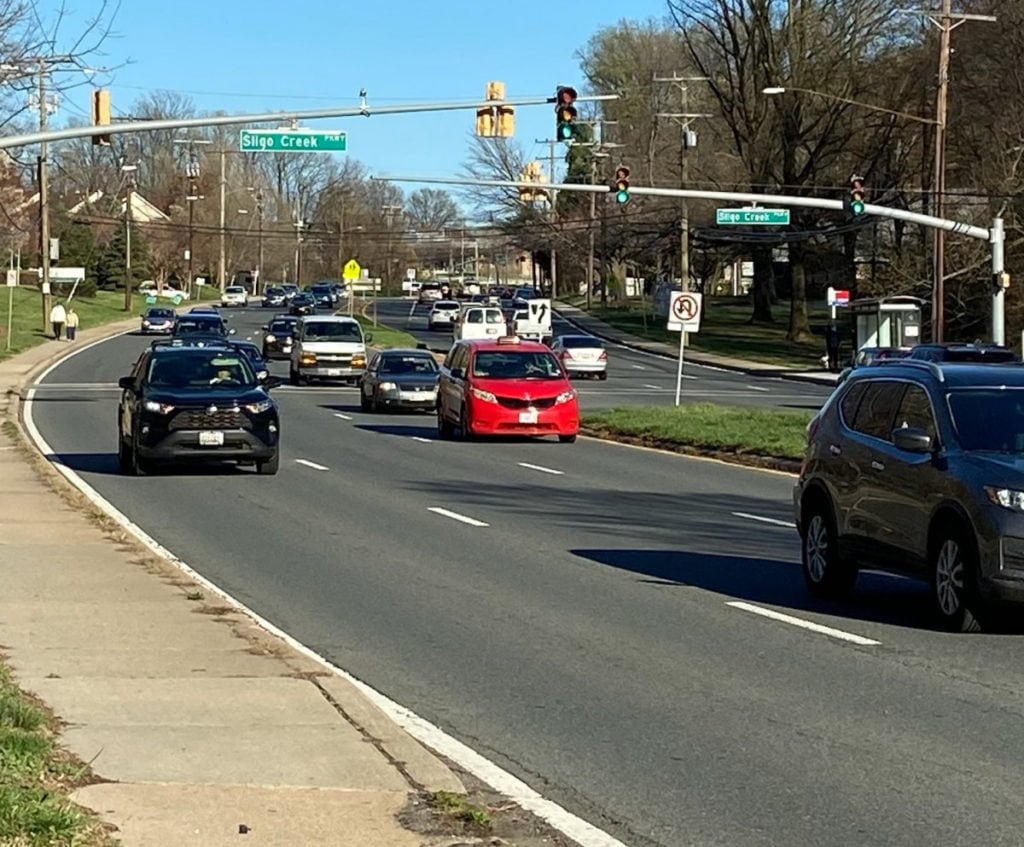 Come join WABA and Open Streets Montgomery on Saturday June 19, 10:00am, for a dedication of bike lanes on University Boulevard in Wheaton. Meet at the intersection of Sligo Creek Parkway and University Blvd (map). The celebration of these lanes will include a few speeches and then a group ride on the lanes, ending up at the Wheaton Streatery (map) to share a bite outside. In case of rain, the dedication will move to June 26. Check the Open Streets Montgomery website after 8:00am on June 19 for updates on a rain delay.
For the first time ever, Maryland State Highway Administration is placing on-road bike lanes with physical barriers on a State Highway, MD-193, University Boulevard from Arcola Avenue (near Northwood HS) to Amherst Avenue and the Wheaton downtown business district. The bike lanes will run curbside on both sides of the road, repurposing one driving lane in each direction.

This pilot project, funded by a research grant from the Federal Highway Administration, will run 4-6 months beginning in June and will include data collection on use of the on-road bike lanes, car speeds and pedestrian counts on the narrow University Blvd unbuffered sidewalks.
Please demonstrate your support for and use of these lanes by joining us on Saturday June 19, starting at 10:00am. After a few speeches by advocates, and State/County officials, we will ride the whole 1.3 mile length of the lanes and end up at the downtown Wheaton Streatery at Price Avenue and Elkin Street (map) where we can all get something to eat/drink and sit outside.