Volunteer at Open Streets!
Saturday, October 2, 2021, 2:22 PM
Georgia Ave NW
Meetup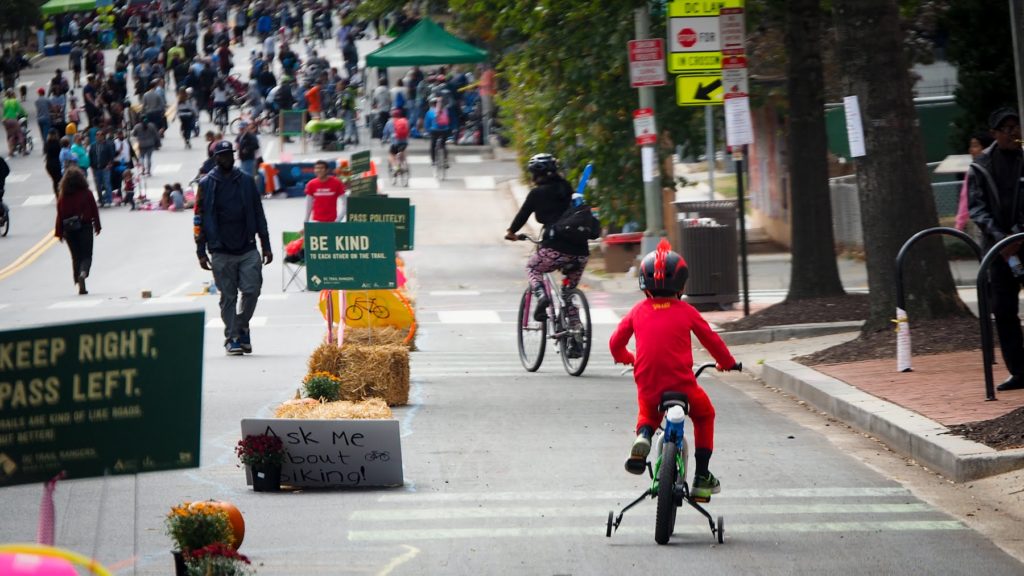 DC is bringing back Open Streets!
Join us on Saturday, October 2 to see and celebrate what our streets look like when we close them to cars and open them to people for walking, biking, dancing, and playing.
The District closes three miles of Georgia Ave NW, from Barry Pl to Missouri Ave, for you to enjoy. As you make your way up and down the corridor on foot or bike, you'll see lots of businesses and organizations with plenty of activities going on. WABA will be there, teaching bike riding skills and asking people to join us in asking for even more Open Streets from District leadership.
We'll be out asking folks to sign a petition for more streets for people.
Trouble viewing this form? Click here.