Women & Bicycles: Bike Commuting 101 Community Ride
Saturday, October 16, 2021, 10:00 AM
Dangerfield Island Park
Ride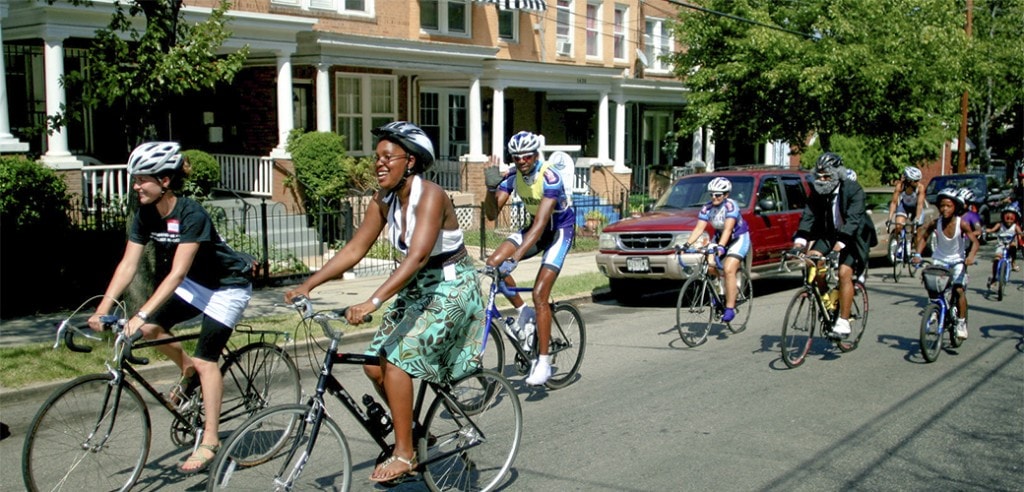 Bikes are so versatile! You can use them to cruise around, run errands, commute to work, or haul groceries, kids, pets and cargo across town. We love the flexibility that biking offers. You can take your bike on the Metro or put your bike on a bus. You can lock up a bike, walk away and come back for it later.
Interested in learning more? Join us for a Women & Bicycles Bike Commuting 101 group ride where we will discuss helpful tips and tricks for first-time commuters. We will ride around Alexandria and cover topics such as what to wear to stay cool and comfortable, tips for locking up your bike and how put a bike on the front of a bus.
This ride is in partnership with Women & Bicycles and is reserved for women, trans, femme and non-binary participants! Interested in another ride? Check out our full schedule of events at waba.org/fun.
Click here to view WABA's Code of Conduct for event participants.
This ride is for you if:
You have recently taken a WABA City Cycle class
You are interested in learning how to ride safely in traffic or would like to gain more experience riding in traffic
You would like to learn to use your bike for more than just recreational rides
You are new to the area or are not experienced riding in Alexandria
If you are a woman, trans, femme or non-binary bicyclist!
Ride Details
Duration: 1.5 hour ride + stops along the way to discuss biking for transportation topics
Approx. 7 miles on flat city streets and the Mount Vernon Trail
Equipment: Participants are required to bring their own bicycle and helmet for this class. We also encourage you to bring your bike lock if you have one.
Cost: $10.00 and FREE for WABA members! Contact education@waba.org for a coupon code!
Registration Policy: Advance registration is required for this event. Be sure to show up for the ride at least 10 minutes before departure.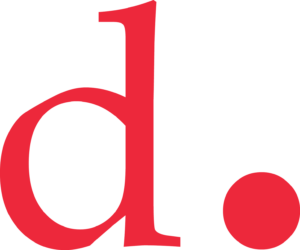 This class is brought to you thanks to the generous support of the DC Department of Transportation.
Health and Safety Protocols
Due to the ongoing effects of COVID-19, all participants are expected to adhere to WABA's health and safety guidelines for in-person events.
Participants should not attend in-person events if they feel sick or show symptoms of illness. WABA will refund registration fees to individuals who cannot attend because they are sick on the day of an event. If you are sick and unable to attend an in-person event, contact WABA for a refund.
WABA Adult Education classes are mask optional. WABA does not require participants to be vaccinated in order to attend class although we strongly encourage all participants to receive the COVID-19 vaccine. Those who have not been vaccinated are required to wear a CDC approved facemask for the duration of class. Anyone who has received the COVID-19 vaccine may choose to forgo masks and social distancing. WABA respects anyone's decision to wear a mask and encourages all people to advocate for themselves. If you would like to wear a mask during class and would like to maintain social distancing we highly encourage you to do so! WABA will not tolerate any disrespect towards WABA staff or participants who choose to wear a mask for their own safety and peace of mind.
Participants will provide their contact information at event registration. Participants consent to WABA contacting them and/or releasing their contact information to necessary authorities if there is a need for contact tracing following an event to contain an outbreak of COVID-19.
Ride Location
Start and End Point : Dangerfield Island Parking Lot
Alexandria, VA 22314 (near Potomac Yard Marina)
Turn onto Marina Drive from George Washington Memorial Parkway. Take the first right and then an immediate left into the Dangerfield Island parking lot.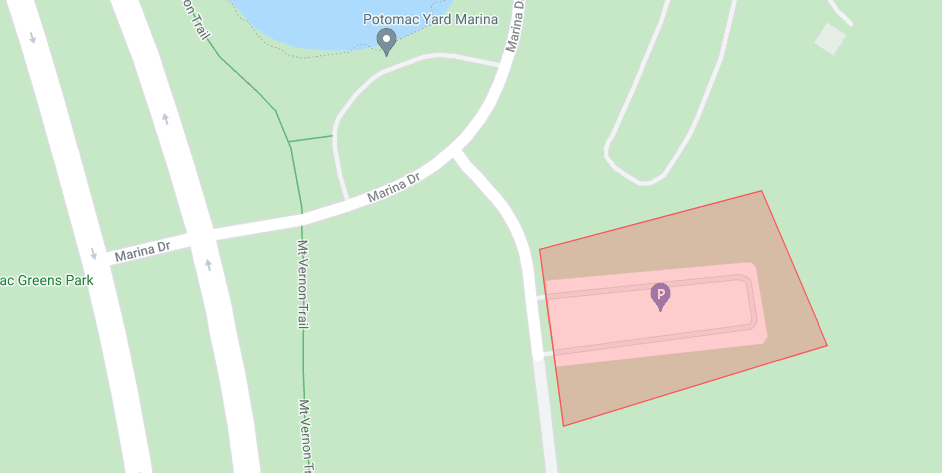 Register