WABA and our supporters are transforming our region.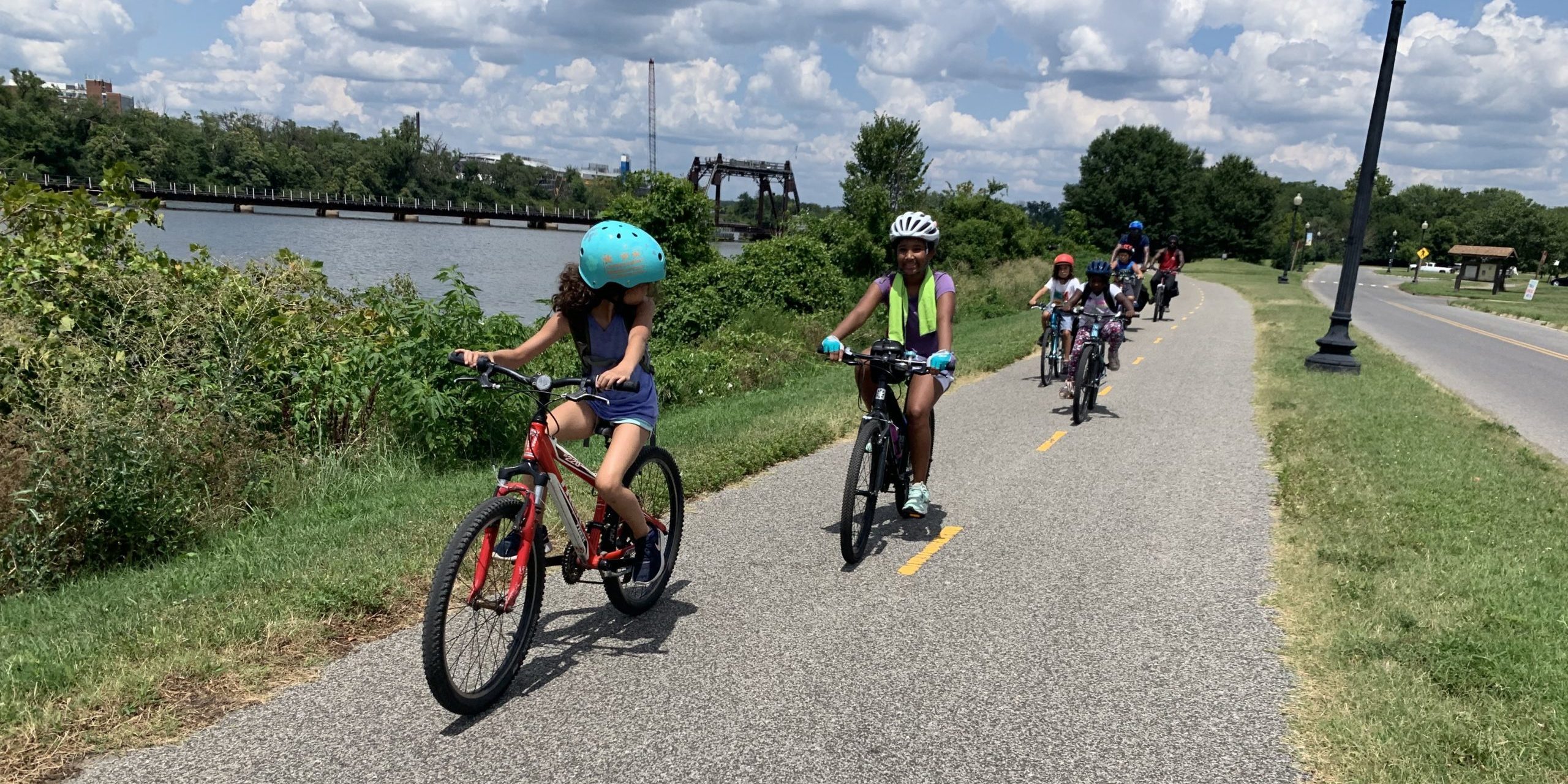 Our region is changing. Can you see it? I can: from my window, from my bike, from my picnic blanket. More people than ever are riding confidently in new protected bike lanes. Families are out enjoying our gorgeous local trails and car-free spaces like Beach Drive. Friends are eating, drinking, talking, and laughing in streateries. 
 Our streets are becoming more than a way to get from one place to another. They are the places where we live our lives.
In 2021, WABA, our supporters, and our partners came together to reimagine what our region can look like when we make space for more people. Here's what we did together:
A wider Washington & Old Dominion Trail that invites more people to make this beautiful space part of their daily lives.  
Unprecedented demand for a car-free future for Beach Drive— an incredible show of support for one of our region's beloved National Parks.
The first-ever protected bike lanes on a state highway in Maryland, piloting a repurpose of two traffic lanes for biking.
DC's second Open Streets event, which brought tens of thousands of people to Georgia Avenue NW for an afternoon of carefree, car-free play.
More bike lanes all over that create critical connections to other bike lanes and trails, and make each ride better than the last.
WABA joined with organizations focused on intersectional issues like climate, housing, and transit, to advance our shared vision of a sustainable, equitable transportation system. In coalition, we:
Earned support from four jurisdictions—and counting!—to build the Capital Trails Network by 2030—an 881-mile network of connected, world-class trails.
Won dedicated, comprehensive funding for the DC Vision Zero Bill, which will increase automated traffic enforcement and pay for pedestrian and bicyclist safety projects, taking a much-needed step towards ending our region's traffic violence epidemic.
Built power, strategy, and community among regional Families for Safe Streets chapters, bringing together those impacted by traffic violence through peer support and advocacy.
Expanded our DC Trail Rangers program. WABA Trail Rangers' daily, friendly presence on the trails is setting a national precedent for what trail outreach and maintenance should be, and making it clear that trails are for everyone.
Tomorrow, I'll share more about what's ahead for WABA in 2022. I hope you'll be along for the ride!