Let's make streets for people.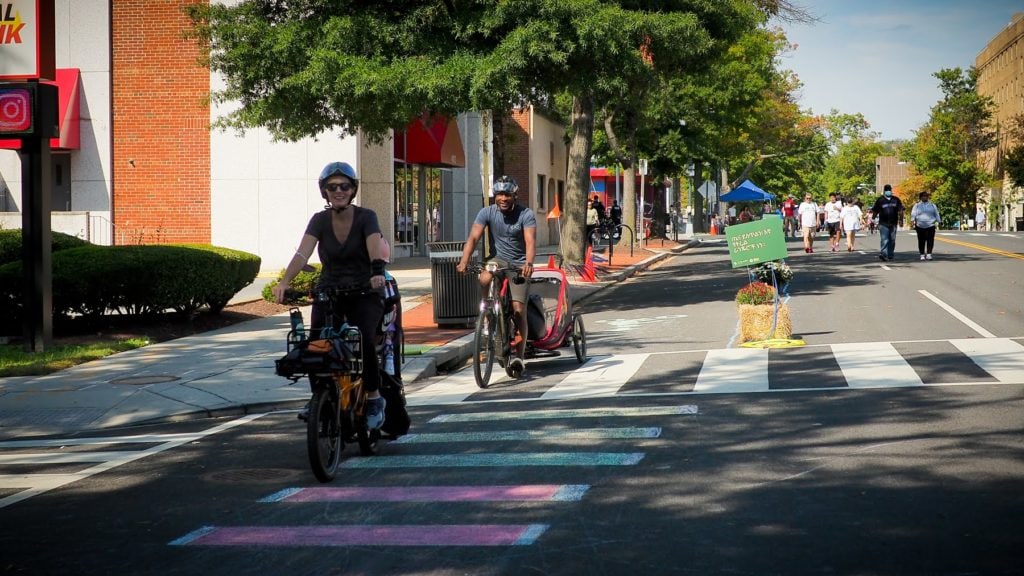 Traveling by bike throughout my lifetime growing up in the region has given me a close-up look at some things that are harder to see from a distance. If you ride a bike, maybe you'll know what I mean— it's hard not to notice that while some neighborhoods have wide sidewalks, visible crosswalks, and protected bike lanes, others are unwalkable, unbikeable, and unwelcoming if you're not in a car.
The stark differences in transportation options across neighborhoods is dangerous. A century of inequitable planning and design isolates people from safe routes to work, school, essential services like grocery stores and health care, and community gathering places. This is unjust— and we need to change it.
We need to build build a more equitable region where transportation design puts people and their safety first—especially on blocks that haven't seen the care and attention from regional leaders that their residents need.
To make this change happen, our elected officials need to hear us loud and clear. There's no one who knows what a neighborhood needs better than the people who live there. That's why WABA organizes, trains, and supports volunteer advocates to lead campaigns for the safety improvements communities need, and works in coalition with other partner organizations to push for impactful, systemic changes in our transportation system.
Thanks to the support and dedicated advocacy of our supporters, we are making sure, steady progress towards a region with safer streets for everyone.
We're committed to keeping up this fight in 2022 and beyond.
Are you with us?