How to: Ride in Winter
Thursday, January 27, 2022, 6:00 PM
wherever you are
Class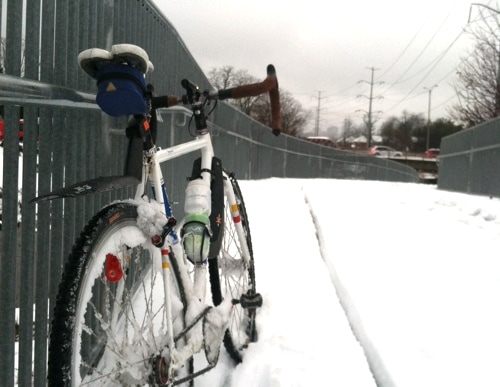 Join the Bike Ambassadors as they share tips on riding your bike during the winter. The Bike Ambassadors will discuss how to ride safely in cold weather. We will talk about winter riding gear, bicycle accessories and what to look out for on the road or trail. Bike Ambassadors seek to provide helpful information and resources to ensure everyone is riding safely, so join us to learn and share ways that can help everyone continue to bike during the winter.
Need accommodations, have questions about access, or have questions about the event? Send us an email at outreach@waba.org. 
Please keep in mind if we do chat about bike advice that what works for you may not work for everyone, and unsolicited advice can feel unwelcoming and condescending. Please come in the spirit of solidarity and communal problem solving.