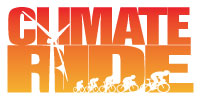 WABA is hosting a Climate Ride Fundraising happy hour event  Tuesday 3/27 at Meridian Pint from 6pm – 8pm.
Bring your friends, family, co-workers and anyone you think might be interested in mingling with our awesome Climate Riders and WABA folks. This is an opportunity for you to get to know our riders, but also to raise funds towards the WABA Team goal. We will be raffling off a bunch of fabulous prizes including a WABA 2012 Climate Ride Jersey.
All tickets sold at the raffle will go towards the Team WABA goal.
Again the happy hour is at Meridian Pint from 6-8pm.
Please register for the event here and pass it on to friends and family as well: