On Sunday, Atlas Brew Works hosted us for a summer bike family reunion. Over 250 people joined us for cold drinks, bike talk, and quality time with 23 bike organizations, rides, teams, clubs, and shops who work together to make our region a friendly place to ride a bike.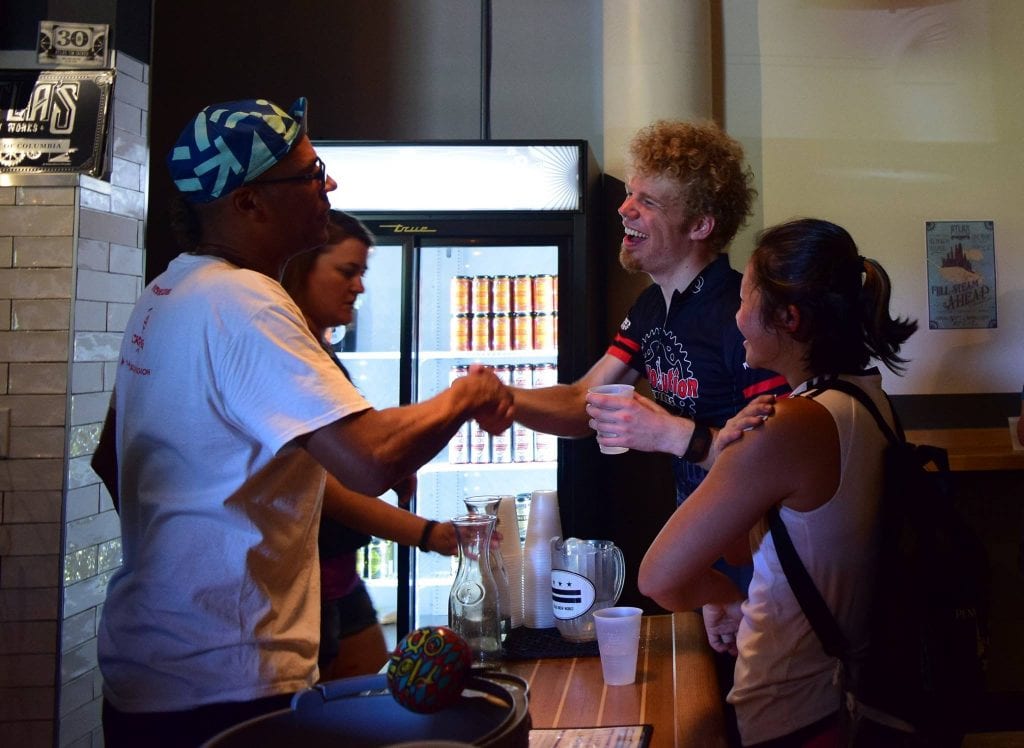 Thanks for spending your day with us and thanks for generously tipping your celebrity bar staff. Thanks to the generous support from Atlas, 100% of your tips were donated to WABA!
Big shoutout to our celebrity bartenders! Find their next ride, visit their shop, cheer on their time, and plug into their communities.
-Veronica: Black Women Bike DC
-David: Tour De Bike Lane DC
-Colin: DCMTB and ITDP
-Lesly: Black Women Bike DC and Women & Bicycles
-Molly: Slow Roll DC HQ
-Brian: Washington City Paper's Gear Prudence
-Matt: WABA and REI
-Laurie: Black Girls Do Bike, Black Women Bike DC, and Women & Bicycles
-Jen: Alexandria Spokeswomen
-Joanne: National Capital Velo Club, and WABA
-Lindsey: Team Sticky Fingers
-Loren: The Daily Rider
-Andres: Chocolate City Cycling
-Mike, Charlie, Deana: The Bike Rack DC
-Deirdre: Team Sticky Fingers and Phoenix Bikes
-Lisa: DC Jews on Bikes
-Leah: Gearin' Up Bicycles
-Dustin: Color of Cycling
-Clark: City Bikes
-Phil: BicycleSPACE
Photos credit: Paul Lagoy