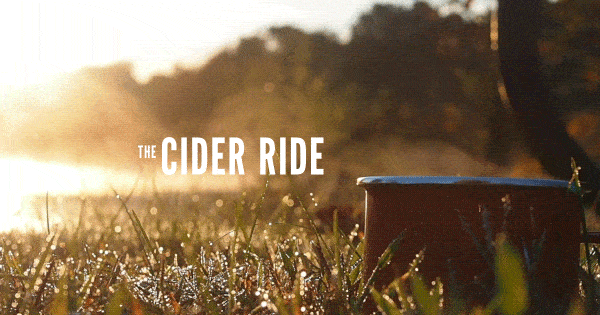 Welcome to the 2017 Cider Ride Frequently Asked Questions page. If you're looking to register for the ride, click here. If you are looking for the Cider Ride Rider Guide, click here.
SOLD OUT!
[bg_faq_start]
Is this a supported ride?
The Cider Ride is an unsupported ride. You will need to follow a cue sheet and there is no SAG vehicle. However, in the event of an emergency or crash, WABA staff will be on-call to respond.
Is there a cutoff time for riding?
Since this is an unsupported ride, we will not cut you off. However, Pit Stop #1: Proteus Bicycles closes at 1:30pm and Pit Stop #2: Buddy Attick Lake Park closes at 2:30pm. If you like to take rides more slowly, we suggest showing up at the very beginning of our rolling start so that you can have the maximum amount of time to complete the ride.
Will I get a refund if it's raining?
No. The Cider Ride is a rain or shine event!
How do I get there?
The start location is just a few blocks south of the Brookland Red Line Metro Station (you can bring your bike on the metro). If you plan to arrive by car, there may be limited on-street parking available in the Edgewood and Brookland neighborhoods near the start, but double check any street parking restrictions. There is also a pay-to-park garage located close by on 7th St (Cornerstone Public Parking at 7th and Monroe St NE) and at the WMATA Rhode Island Avenue Metro Station Parking Garage.
Can I apply for a scholarship for this ride?
Through our Sponsor-a-Rider fund we provide ride registrations to community members who could otherwise not afford to participate. This is one way that WABA is making sure that bicycling in the DC region is accessible to everyone. If you want to apply for a scholarship through this fund, fill out this application. If you want to sponsor a rider but already registered, contact events@waba.org.
Will I meet the rider if I donate a scholarship?
We're afraid not. We want everyone coming to have the same great experience, so scholarship riders are not identified during the ride. You may or may not chat with someone joining us on the ride through your generosity, but you won't be formally connected. We hope you will both feel great knowing the other is in the crowd!
Will you feed me?
All riders will receive breakfast snacks at the ride check-in. Honeycrisp and McIntosh riders will receive cider and donuts at Pit Stop #1:Proteus Bicycles. Honeycrisp riders will receive hot chocolate and pie at Pit Stop #2: Buddy Attick Lake Park. If you want additional snacks, healthier options, or lunch, please plan to pack or buy them along the route. Additionally, the post-ride celebration at The Dew Drop Inn will feature food and drink specials for all riders.
Where are the cue sheets?
Cue sheets will not be released prior to the event. Riders will receive a GPX file of the route the week leading up to the event, and a cue sheet upon check-in. Part of the fun and appeal of WABA rides are that the routes are not released in advance. It's an adventure!
Are the roads closed?
Roads will not be closed for this ride and all routes involve navigating city streets. If you'd like a confidence boost for riding on the road, sign up for a City Cycling Class (they're free for WABA members!).
Do I have to stop at stop signs?
Yes. We can't control what you do on the roads, but, through participating in a WABA ride, you are setting an example for bicyclists. We ask you to please ride safely, respectfully, and lawfully in order to maximize safety for all the ride participants (including children!). Stop at all red lights and stop signs. Always yield to pedestrians. Use hand signals when turning. Do not ride more than two abreast, and do not take up more than one lane of travel. When riding on sidewalks, trails or paths, be cautious when passing other trail users and slow down.
Do I have to wear a helmet?
Yes.
Why do I have to wear a helmet?
Because WABA's insurance requires it. This is standard for organized rides across the country.
Is the route signed?
No, but we do our best to make the cue sheet clear and comprehensive. If you get lost, you can check the map or hang out for a few minutes and see if you can connect with a rider who knows the way.
Navigating the trail network, can get a little confusing. Wouldn't it be great if there was an organization working to unify the DC area trails in one big system? There is: WABA is spearheading the Capital Trails Coalition! In the meantime, you can use this map of the Anacostia Tributary Trail system and this map of the Anacostia Riverwalk Trail.
I already registered but want to go back and register a guest. How do I do that?
This requires us to cancel your registration and for you to re-register with a guest. Please email events@waba.org or call 202-518-0524 x218. Or, you could ask your guest if they want to register and buy a WABA membership – look at all the benefits!
Can I take shortcuts?
Yes. There are several places throughout the ride where you can skip a few miles, or hop on the Metro if you're tired.
Can I change which route I signed up for?
Yes! Just show up at the correct start time for the route you'd like to ride.
Will there be marshals?
There will be ride marshals. Marshals are WABA volunteers that are the first line of response in incidents that involve ride participants and be an avenue of communication between ride participants and WABA staff members. They are as new to the route as you are, so don't treat them as ride leaders- read your cue sheets!
Should I bring a lock?
Yes. You may want to stop for more food along the ride, or spend all afternoon at the post-ride celebration at The Dew Drop Inn, so you should plan to lock your bike up. Don't know how? Check out this handy guide on preventing bicycle theft!
Got another question?
Send us an email or give us a call at (202) 518-0524 x218.
[bg_faq_end]