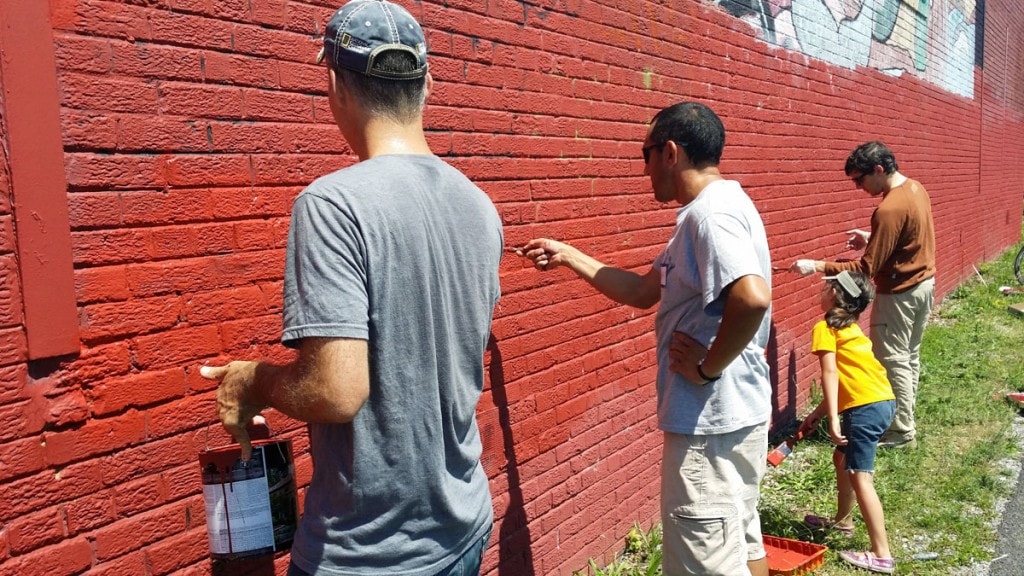 Sunday morning, a crew of eleven eager neighbors and trail lovers joined our Trail Ranger team for our first trail cleanup of the summer. In just under three hours, we tackled some big projects to ensure that the Met Branch Trail we have today always offers a smooth ride, clean sight lines, and lasting artistic flair. Read on for a photo recap and a look at what's next.
For our first trail cleanup event, we focussed our efforts on the busy southern section of the Met Branch Trail from New York Ave. to Franklin St. Thanks to regular attention from our Trail Rangers and city maintenance crews, the trail itself is in excellent condition, so we trained our eyes on  uncovering and highlighting some of the incredible murals that make this 1.5 mile section such a pleasure to travel on.
Check out more photos on flickr.
Next Up: Anacostia Riverwalk Cleanup June 28
Keeping our trails in good shape is never ending work.  Fortunately, each trail in DC brings something to the table, and the Anacostia Riverwalk Trail is no exception.  With striking views of the river, soaring bridges, and blissful turns through parks and dense canopies, the riverwalk is a terrific place to ride, and a pleasant place to meet some new friends while you work
Join our Trail Ranger team on Saturday, june 28 for a relaxed cleanup.  For more details and to sign up, click here.