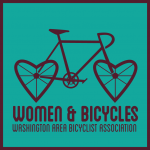 This entry is part of our Women & Bicycles Tips series. Women & Bicycles is WABA's outreach and encouragement initiative to build a stronger women's bike community and get more women on bikes. These tips certainly aren't exclusive to women, but they're produced with and through the Women & Bicycles' programming and staffing. Click here to learn more and get involved.
We've got a smartphone app. It's free and available for 
iPhone
 and 
Android
. Download it and use it with abandon! You can track crashes, input personal information, and access D.C.'s bike laws. (We hope to add Maryland and Virginia's laws at some point in the near future.) It's been a while since we've touted the usefulness of this resource. How about a screenshot tour of the app's capabilities to remind you why you should use it?
Know who to contact when you're in a crash.