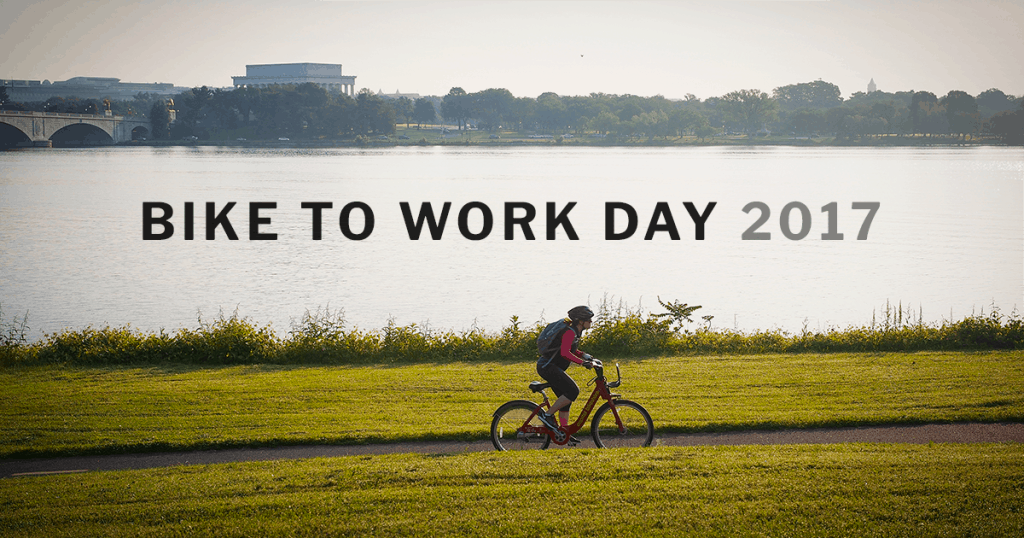 We are excited to announce that registration for this year's Bike to Work Day is now open.
Sign up
for this free event today!
Sign up » 
Bike to Work Day will take place on Friday, May 19th, 2017. The region's largest celebration of getting to work on two wheels, Bike to Work Day is an annual event that celebrates those who ride a bicycle. Whether you commute to work by bike every single day or just want to give it a try for the first time this year, this event celebrates you! This is the one day each year that our regions recognizes bicycling as an everyday form of transportation. This year's Bike to Work Day event will feature 86 pit stops across the region in Maryland, DC and Virginia. Registration for Bike to Work Day is always free, and includes a free t-shirt, food/drink at your pit stop, and the chance to win pit stop giveaways. You can read more about Bike to Work Day
here
. And you can sign up and select your pit stop
here
.